One primary purpose of CommScope Blogs is to share valuable information with others in the industry. I am proud that the recently-concluded first installment of the "Meet the RF Experts" blog series has successfully supported that endeavor!
This series consisted of blog posts written by authors of our Understanding the RF Path ebook—experts from applications engineering, electrical engineering, product development, construction services, technical marketing, sales and operations teams. The authors used these posts to elaborate on subjects related to their ebook writings.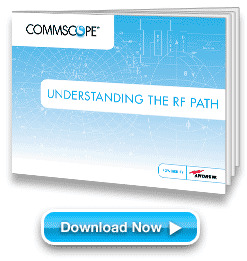 We published nine posts as part of "Meet the RF Experts." I think the authors generated some engaging content that serves as a nice supplement to the very popular ebook.
If you are hungry for even more RF education, you can access the parallel Understanding the RF Path online training course for a nominal fee. We hope that all of these resources serve to broaden your knowledge of radio frequency issues, enlighten and inspire our next generation of RF experts, as well as further the wireless conversation happening in our industry today.
I've listed below all the posts that were part of the series. Thanks again to all the authors for their efforts with the ebook and these posts. If you have any feedback about any of the tools or the content presented, leave a comment so we can keep the conversation going.

Did you find this series helpful? What additional topics would you like us to consider addressing in the future?