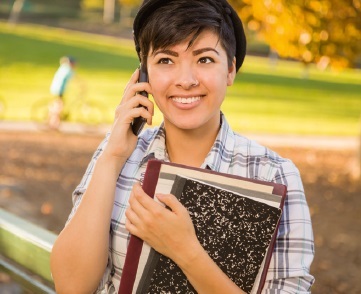 Besides satisfying LTE demand in the macro network, wireless operators are facing challenges in meeting customer expectations at large venues such as stadiums, arenas and on college campuses. It is estimated that up to 80 percent of mobile data connections take place inside buildings—homes, businesses, restaurants, arenas, you name it.
To improve wireless network performance inside buildings, operators often rely on distributed antenna systems (DAS). DAS is simply a network of antennas, distributed throughout the building, which improves network performance inside (and in some cases, also outside) the venue. The various amplifiers, or remote units, are typically connected to the DAS head-end system using single-mode fiber-optic cable. Most DAS installations including CommScope's ION series support multiple bands, operators and technologies in one platform and infrastructure.
College campuses represent an interesting opportunity for DAS because they typically require both indoor and outdoor coverage and capacity. Many college buildings are beautiful ivy-covered brick structures, and some with low emissivity (low-E) windows. Low-E windows are made of special glass that insulates the building better, which is more energy efficient. Such windows, though, block wireless signals more than regular windows, decreasing the penetration of radio signals into the building, which degrades wireless service.
In such scenarios, mounting multiple antennas for each individual wireless operator is impractical. A multi-operator, neutral host DAS solution is the most acceptable approach in the campus environment. Because of the different sizes of the buildings and differing capacity requirements, the design for each type of building or venues should be different.
For example, some college football stadiums have a similar seating capacity as professional football stadiums. Our design approach for these college stadiums is the same as any large stadiums – by using both low power and high power remotes in the design. We use low power remotes to cover the seating areas and parameters within the stadium, and we use high power remotes to cover the parking lots.
In addition to the stadium parking lots, high power remotes (also called oDAS) are usually used to cover the rest of campuses. We strategically choose node locations and mount the high power remotes and high-gain antennas on light poles or utility poles to cover the outdoor areas and also some of the academic buildings.
In the case of areas inside academic buildings that are not covered by oDAS, we would install a separate iDAS (or low power remotes) to augment the coverage and capacity. The entire DAS network would be multi-operator, supporting multiple frequency bands and the indoor antennas would be the only thing visible to users.
Deploying LTE over a DAS requires careful consideration in system design, installation, commissioning, optimization and monitoring. The more intelligent the system is, the smaller the likelihood of errors is in any one of these phases of a DAS project.
I presented about supporting LTE wireless communications on college campuses in a free iBwave webinar on August 26, for which you can access the webinar replay. If you have any further questions, leave me a comment.