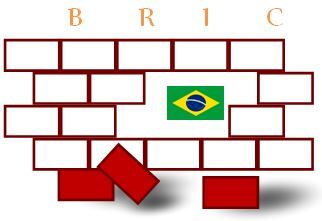 An economist in the financial industry originated the term BRIC in 2001. It serves as an acronym and description for a distinguished group of countries that represent a promising growth in emerging markets fueled by their demographic size and economic status. In the past five years all four countries have experienced unpresented challenges in their financial or political platforms. Most recently, Brazil faced these issues and became proof that all countries, big or small, are susceptible to turbulence in market positioning. Brazil just completed two historical milestones in its history that will forever reflect the dynamics of the region.
Now that these major events have passed, what is next for the country? One major factor that has the people of Brazil (population 210 million 2016) anxious is the future state of their economy. When will they recover from the worst economic downturns in history? Will the change in its new commander-in-chief restore confidence in the country and for the people? Will other emerging markets restore foreign investment in the country? These are critical questions that can only be answered in the next couple of years as the country aims to restore its emerging market status it shared with other major countries such as India and China.
I recently completed an engagement assignment for CommScope in Brazil, and I have to say this has been one of the best experiences in my career. I spent most of the summer living in the country assessing the business dynamics with our customers and valued partners. From my perspective, it was the same Brazil I had first visited in 2007, especially the fast paced environment. What I experienced was a thriving country that is driven by investment from multi-national companies, such as CommScope, as well as local financial and technology companies. I spent a lot of time with our customers and partners to get their perspective of what is to come from the region. The sentiment from the market is optimistic. Although spending is slowly increasing, everyone I interacted with was motivated to ramp up their business in the next couple of years. Economists and major universities also see growth in the region over the next couple of years. According to International Monetary Fund (IMF), GDP is expected to grow .05% in 2017. This is vast improvement from the forecasted -3.3% for 2016. Riordan Roett, director of Latin American Studies at Johns Hopkins University's School of Advanced International Studies recently stated, "There's light at the end of the tunnel, but it's a long tunnel for Brazil."
Many are asking the question: what will drive the growth in the market and bring this country back to its global leadership position? The understanding I gathered from customer and partners led me to the conclusion that the next generation consumer group (millennials) is going to be big influencers.
The millennial addiction to the digital world is represented in the constant need to be on a mobile device for an online purchase, Uber ride, Facebook update, twitter post, WhatsApp message and most importantly, the need to take a selfie at this exact moment. In addition, retail and service industries support this immersion in applications through e-commerce platforms that include rewards for loyalty. And service providers in the country are promoting their advanced network capabilities to provide more bandwidth for this new generation of consumers with the promise of more power to increase commerce and social relations.
CommScope recently commissioned a survey of two different demographics, Millennials and Baby Boomers in city of Sao Paulo, to get a better understanding of their technology needs as the world evolves around digital. According to our report, millennials are willing to spend 28 percent more per month on average than Boomers to ensure unlimited high-speed internet connectivity. In Sao Paulo, millennials were willing to spend 174.69 BRL on average; Baby Boomers, 92.59 BRL.
SEE ALSO: New CommScope report compares the tech lifestyles of Millennials and Baby Boomers
We also found that more than twice as many millennials (50 percent) said they would pay 5 percent of their annual salary for one year of super-fast internet, compared with Baby Boomers (22 percent). We found that in Sao Paulo, the figure was higher: 79 percent of millennials compared to 30 percent with Baby Boomers.
The data is consistent to what I experienced firsthand.
Having reliable internet wherever I am is important to me: Almost every patron in the places I visited was on their phone or PC using an app to communicate, like WhatsApp, or surfing the web.
Twitter, Dating App, Viber, WeChat, WhatsApp

I saw that WhatsApp was the most dominant form of communication most everywhere. The voice record message feature was most used when compared to texting.
For long distant calling, WhatsApp was also the most form of phone communication.

I always have to have the latest smart phone model: The iPhone 5s was the most common device that I saw people use throughout the area.
I don't care about the quality of the Wi-Fi, just as long as I can get on line: When comparing signal strength between coffee shops, Starbucks had the best coverage, in my experience. Also, this was reflected in the number of occupants in the coffee shops.
It is important to me to be able to share my experiences on social media in real time: There wasn't one day that I did not observe someone taking a pic or selfie with was assumed be a post or share to a social portal.
I expect to be able to stream videos and access the internet wherever I am (walking outdoors, inside a building, in transit on a bus/car/train/plane, etc.): I observed a large number of users streaming content. The Summer Olympics may have contributed to a lot of the activity.
As I walk from the CommScope Sao Paulo office to the nearby coffee shop, I am humbled by the warm culture of the people of Brazil. They strive to overcome the political and economic challenges while continuing to be one of largest emerging markets for the global economy. The next time you are in Brazil, make a special trip to one of the local bakeries for your café da manhã and pick up a pão de queijo and a freshly brewed coffee. Sit back and take a closer look at the vibrant city. I am hopeful that the country's economic challenge will pass and we will see the strong Brazil as we know it and will reinforce the BRIC to be solid once again.
Stop by the CommScope booth at Futurecom 2016, October 17-20 in Sao Paulo at the Transamerica Expo to hear more about our recent survey and solutions to keep the networks of the future running smoothly.