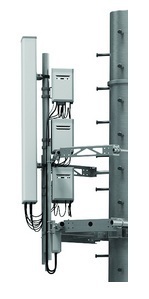 Question: What's a good way to avoid disappointment?
Answer: Lower your expectations.
No, this is not a blog post offering dating advice. But I do want to talk about how wireless operators, who have moved to remote radio unit (RRU) architectures on their cell towers, need to change their expectations about return loss.
In this case, you don't need to lower your expectations but raise them.
A system return loss test measures multiple devices within a wireless network simultaneously. With the deployment of RRUs—which move some radio functions to the tower top—the amount of insertion loss that used to be present in older style networks is gone. That's a good thing, of course—it means less signal power loss and better power efficiency for the network. But it is throwing off the standards by which return loss used to be measured. The test limit that used to account for loss between the radio and the antenna does not work for these RRU architectures. A new standard for measuring return loss needs to be put forward.
That's exactly what I'm doing. To help clarify what your new expectations for return loss should be in an RRU (also known as remote radio head or RRH) architecture, I just authored a white paper titled "ReturnLoss Comparisons: Ground Base System vs. Short Remote Radio Head Jumper." It's a four-page document that should contain most of what you need to know about RRU return loss measurement expectations.
Take a look at the white paper if you are involved in return loss measurements at cell sites. It will tell you what to expect when measuring RRU architectures. If you still have questions, feel free to post a comment here.