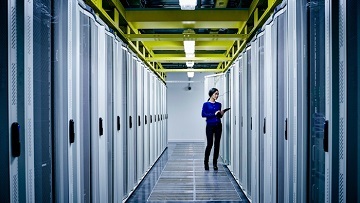 (Note: The following has been submitted as a guest post to CommScope Blogs by Uday Sakunala, Director of Information Technology, Hexagon Capability Center. Opinions and comments provided in this guest post, as with all posts to CommScope Blogs, are that of the author and do not necessarily reflect the views of CommScope.)
Impressive would be an understatement when describing Bill Gates' home. Paintings on the walls can be changed with a click of a button. Every guest is given a unique pin that interacts with a sensor to maintain temperature, music and lighting in the house wherever they are. The 40-year-old Maple tree in the driveway is monitored by a computer, ensuring water is automatically pumped into it, according to makaan.com.
We may all aspire to visit the world's largest smart home but in the meantime our smartphones are giving us a pretty cool experience at the touch of our fingertips. I don't have to remember to lock my doors, switch off the lights or turn on the stereo when arriving home from work. Our lives are a little bit better with just the click of a button.
CLICK TO TWEET: Hexagon's Uday Sakunala explains how they are helping customers shape smart changes in their data centers.
As we leave our smart homes, many of us step into a smart city made up of high definition cameras, street lights with energy efficient LED, and thousands of sensors which monitor the traffic, air condition, parking, waste management, etc.
These smart city applications require increased speed, lower latency and zero bottlenecks, putting greater stress on bandwidth requirements. As a result, data center managers must not only ensure there's a strong network backbone, but that they're taking a smart approach to powering connectivity.
Helping Customers Shape Smart Change
As business needs evolve, data centers are expected to perform and meet customer demands. At Hexagon Capability Center India (HCCI), we are focused on helping customers plan for the convergence of real and digital worlds. This includes solutions which integrate sensors, software, domain knowledge and customer workflows into intelligent information ecosystems that deliver actionable information. Machines can process information nearly as fast as they receive it. Humans can't. That's why HCCI has invested in data centers capable of computing, analyzing and processing information in real time.
Data centers are gearing up to harness IoT tech. To support digital transformation and data driven businesses which will utilize more bandwidth, HCCI collaborated with CommScope to identify key technologies which would add capacity to increased bandwidth requirements while providing a foundation for future expansion. The solutions include fiber connectivity that provides the bandwidth and scalability the data center may need when network demands increase in addition to automated infrastructure management which offers greater visibility into how the network connects to devices.
Enterprises need to ensure the network is equipped to power new technologies which are evolving faster than ever. HCCI believes the first step is to shape smart change in the data center.