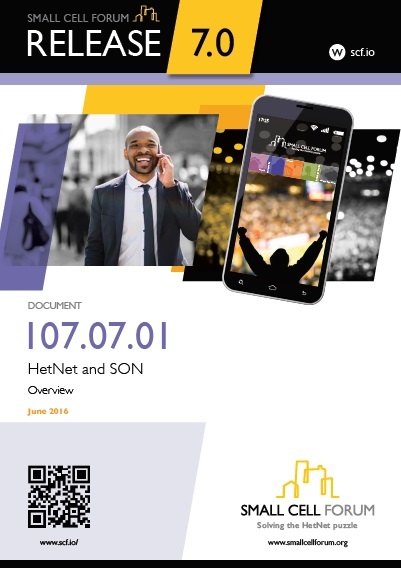 (Note: The following has been submitted as a guest post to CommScope Blogs by Sue Monahan, chief executive officer, Small Cell Forum. Opinions and comments provided in this guest post, as with all posts to CommScope Blogs, are that of the author and do not necessarily reflect the views of CommScope.)
Delivering ubiquitous, high quality mobile coverage indoors is one of the great challenges for this generation of operators. Unless this is achieved, the industry will miss out on many millions of dollars of potential revenues.
Reliable voice and data services in every corner of every building are essential to enable new operator revenue streams, such as smart cities, and to help enterprises enhance their businesses. In a recent survey of over 500 enterprises for the Small Cell Forum, 94% said indoor cellular coverage had an impact on their business.
This challenge is at the heart of the Small Cell Forum's work program and is central to our new Release 7. This provides a technical and commercial blueprint for deploying a self-optimizing HetNet, outdoors and indoors, with today's technologies but with a migration path to future 5G platforms too.
Driven by real world operator requirements, Release 7 has been greatly enriched by the contributions of a wide variety of our members. Companies like CommScope contribute invaluable time and expertise to ensure the documents within the Release are a robust and workable guide to network deployment, accelerating small cell roll-outs and boosting operator confidence.
Some of the key themes of our approach to the HetNet are reflected in CommScope's strategy. Like the Forum, CommScope embraces many form factors, from enterprise access points to DAS, in its definition of a HetNet. Its S1000 platform is being rolled out as part of Sprint's densification program.
And just as virtualization is at the core of Release 7 – in the shape of the nFAPI open interface – so the OneCell platform is an example of harnessing virtualization and Cloud-RAN techniques to create highly scalable networks. These can blanket very large areas if required – as in a deployment at Fort Hays University Coliseum.
New approaches to the dense in-building network, which seemed radical only a couple of years ago, are becoming mainstream now, including SON, virtualized RAN, multi-vendor networks and even small cells themselves. But the goalposts will move again – users will always want faster data rates and higher QoS (for less money), while emerging use cases in the IoT will make entirely different demands on the network. The Forum is determined to keep abreast of all these changes and work with its committed membership to continue to evolve the HetNet platform, right up to 5G, and beyond.
Find out more about Small Cell Forum at www.smallcellforum.org.