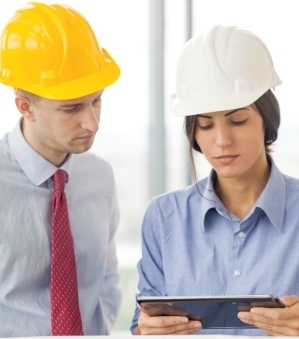 The topic of
women in STEM
(Science, Technology, Engineering and Math) jobs is an important one to CommScope. We recognize the
important contributions
that women make in a variety of roles in the technology industries that we serve. However, we also recognize that women tend to be
under-represented in STEM careers
, and we want to do something
to help change that
.
CommScope is encouraging and supporting women who wish to enter and succeed in the wireless industry, specifically
the growing distributed antenna system (DAS) field
, by offering a
free training opportunity
. The company is now offering
certification trainings
on CommScope DAS solutions to women employees of its partner organizations at no charge. The goal is to help women get
more DAS-related jobs
by improving their knowledge and skills in this critical area of wireless communications.
DAS is a unique solution originally created to bring wireless coverage into hard-to-reach indoor areas in airports, stadiums and other large public buildings. At heart, a DAS is a network of remote antenna units connected to a common source via cabling that ultimately links back into an operator's wireless network. DAS today are increasingly being deployed to increase wireless capacity in support of the heavy amount of data traffic being used by consumers. According to a recent ABI Research report, the DAS market will nearly double by 2019. Growth in the North American market is especially strong, according to a recent Infonetics report.
The CommScope team believes that women can play an integral part in this growth. We are starting with supporting women in our partner organizations because training programs are well-established there. For each training course we provide to partners, we will reserve a few seats to be filled by women at no cost. There are no special requirements beyond our normal ones: basic wireless knowledge and a desire to improve skill sets on CommScope DAS solutions.
We have notified 130 of our partners of this opportunity and are encouraging them to communicate it to potential participants. The women can be trained and certified on our Node A repeater solutions and ION-B, ION-M and flagship ION-U DAS solutions. The certification classes offered include training in:
In 2015, we will expand this free training opportunity to include our new ION-E unified wireless infrastructure solution. The certification classes are hands-on training over two or three days, depending on the program. They are normally held once in a month for our partners in either Richardson, Texas or Garner, North Carolina.
This training opportunity is not going to change the amount of women in STEM careers overnight. But we hope it encourages more women to get training in DAS, one of the fastest growing parts of wireless. If any women with a partner organization have questions, feel free to reach out to me via this blog. I am more than happy to help you on your journey to a DAS career.