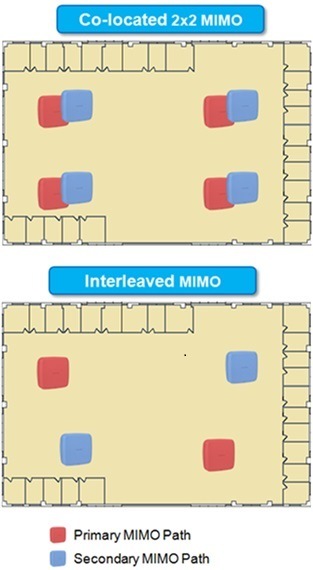 "Space…the final frontier." If you grew up in the 1960's, you recognize these four words as the introduction to each weekly episode of the wildly famous series Star Trek. Back then, outer space really was one of the last great, unexplored frontiers.
Those were exciting years: Gemini, Sputnik, John Glenn and Yuri Gagarin. It was a race between America and the former Soviet Union to see who could conquer the challenge of space and be the first to land a man on the moon. While that race is largely over, the challenge of space continues. Instead of outer space, we find ourselves pushing the limits of inner space.
Inside today's office buildings, airports, stadiums, shopping malls, hospitals and hotels, space is at a premium. According to the latest Cushman & Wakefield Office Space Across the World global rankings, the cost for a square foot of office space rose seven percent from December 2013 to December 2014. The most expensive market is London's West End, where annual occupancy rates averaged $264 USD per square foot.
For facility managers, the importance of optimizing every cubic inch of available space is huge, which brings me to the topic of indoor wireless.
Unless you've been off the grid during the last ten years, you know about the surging demand for wireless data indoors. The 2015 Ericsson Mobility Report places global mobile data consumption at about 5.3 exabytes per month and expects it to balloon nearly tenfold by 2021. As much as 80 percent of all mobile traffic is over indoor networks.
To satisfy this surging demand, facility managers and IT staffs are taking a hard look at multiple input/multiple output (MIMO)-based distributed antenna systems (DAS), specifically co-located MIMO. By taking advantage of spatial multiplexing, these systems can easily double the capacity of an indoor network. The downside is that upgrading to co-located MIMO means deploying about twice the hardware and replacing much of the cabling network. Plus, the dual-polarization antennas used are typically twice the diameter of the single-polarization antennas they would be replacing. For many facilities, the extra cost, maintenance and interior real estate required for co-located MIMO are deal breakers.
Recently, however, the pioneering engineers at CommScope developed a solution that enables facilities to increase network capacity to near-MIMO levels without having to deploy any extra hardware or cabling. The technology, interleaved MIMO (I-MIMO), interleaves the branch signals from the access points across the coverage area. In developing I-MIMO, CommScope engineers solved a problem that had severely limited how MIMO can be deployed. To read more about how I-MIMO works, download the whitepaper: Interleaved MIMO: Near-full MIMO performance, nearly half the cost.
For IT and network managers of small and mid-sized facilities, I-MIMO may prove to be a game changer. For the first time, they will be able to boost network capacity 85 to 100 percent without having to sacrifice valuable space, cough up more money for hardware and maintenance, or rip and replace their existing cabling infrastructure. Given the increasing data demands on wireless networks and constant budgetary constraints, I-MIMO can offer some much-needed relief.
(For a review of what building professionals think about in-building wireless, download our new report.)
In fact, I-MIMO is just the kind of resourceful solution that Captain James T. Kirk, the indomitable hero of Star Trek, would appreciate. After all, space is still the final frontier.
Do you have any questions? Leave me a comment, and I'll respond.