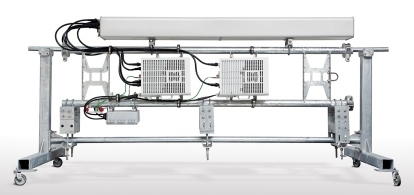 It's not an exaggeration to say that
smartphones
and other devices have replaced computers in many respects, and the
arrival of 4G technology in China
will accelerate the replacement of PCs with smartphones. In December 2013, the Chinese Ministry of Industry and Information Technology (MIIT) formally
issued TD-LTE licenses
to China Mobile, China Telecom and China Unicom. This marks the advent of a
new era
. In the future, there will be more and more devices accessing 4G networks, such as cars, TVs, cameras, and even electric cookers and refrigerators. The concept of the "
Internet of Things
" removes all worries about whether the
huge bandwidth
of the 4G era will sit idle and unused.
Not long after the issue of 4G licenses, the virtual operator license—a long-discussed topic in China—was also finally settled. This means that users will have more diverse mobile internet access options. Meanwhile, the three major Chinese operators will face new operating challenges, including market factors and some technical problems.
So what does the future look like for wireless network technology in China in the 4G era?
The "small cells" concept in its various forms has been discussed throughout the wireless industry. CommScope expects that the components of future wireless networks will be smaller and inclusive of a variety of solutions, including DAS (distributed antenna system) in order to better deploy revenue-generating services and devices.
MIMO (multiple-input, multiple-output) technology is a vital tool for improving the spectral efficiency of LTE and more advanced cell sites. By using multiple routes between cell sites and multiple antennas on users' mobile phones, MIMO can improve capacity and network performance. To implement MIMO, operators must improve their overall noise performance, and we believe we can provide valuable solutions in that area.
Remote radio unit (RRU) technology will play an increasingly important role in the 4G era. It separates the radio head from the baseband, making device deployment and maintenance easier. Implementing RRUs at the tower top means installing fiber and power reliably and effectively dealing with interface connections, which is what our Andrew SiteRise solutions deliver.
The multi-beam base station antenna has effectively solved the multi-user, multi-channel problem, and we expect these antennas can play a major role in supporting LTE in China.
With its extensive global experience, CommScope can confidently help Chinese consumers meet the opportunities and difficulties posed by the 4G era. To get started, we have created a new Chinese version of our website to assist customers in finding the information they need to be ready for 4G in China. I invite you to explore our website and join us in envisioning the future of wireless.