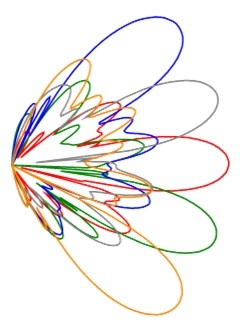 Sector sculpting. That's a term we use at CommScope for the art of delivering precise antenna patterns that define the sectors of a wireless cell site. We sculpt sectors by supplying antennas with different types of radiation patterns, including multibeam antennas, and with remote electrical tilt (RET).
What's the benefit? More precise delivery of sector patterns improves the signal to noise ratio (SNR), which improves network performance especially for LTE technology. The types of antennas chosen impact the amount of weight and wind load on cell towers, which are also important considerations.
Want to learn more? Come see me or another CommScope representative at LTE North America in Dallas, Texas on November 19-20 in booth 62-A. Our Kevin Linehan will be talking about sector sculpting for the Antenna Focus Day there on November 18. You can also check out this video where I explain the sector sculpting concept in a little more detail.