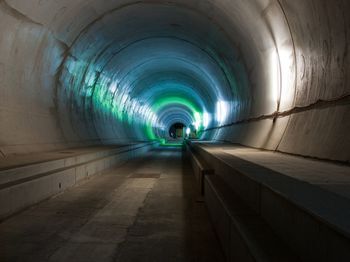 Mobile devices have become ubiquitous in every area of life over the past decade, and consumers now expect their smartphones and tablets to work perfectly regardless of where they are and what services they're trying to access. In fact, two in five of Millennials living in London and earning between £25,000 and £35,000 would be prepared to give up five percent of their salary for superfast broadband, according to our recent study, "Your Network: Now Serving Millennials" which can be downloaded here.
As a result of this demand for connectivity, there has been unprecedented consumption of data over mobile networks, with many countries exceeding 100 percent mobile saturation. Despite this, however, there are areas of high mobile subscriber traffic in these same markets where mobile connectivity is either severely limited or non-existent.
National rail networks are one such area, and one that has the potential to generate significant revenues by connecting Millennial commuters.
In fact, we're already seeing countries invest in rail networks across the region. For example, the UK government announced £50 million in funding to ensure the provision of free Wi-Fi on trains across England and Wales from 2017. This was followed by further consultation in June last year, exploring ways of improving 3G or 4G mobile connectivity across the nation's railways.
In Germany and Italy, manufacturers have recently started building new trains with on-board wireless systems already equipped, while mobile operators invest in track-side infrastructure. And in the Nordics, the Öresund train service, a rail link between Copenhagen in Denmark and Malmo in Sweden, offers its passengers consistent and reliable mobile coverage, despite being run in co-operation with seven different train providers across the two countries.
Switzerland was one of the first countries to deploy wireless services on board trains, which has, in turn, driven the appetite and usage figures of wireless connections. This week, more than 1,000 commuters will be able to work or play from their mobile devices 3,000 meters underground during the 57 kilometre maiden voyage through the Gotthard Base Tunnel via which rail passengers will be transported from Zurich to Milan in approximately three hours, reducing current travel time by nearly one hour, according to an article in the Daily Mail.
Working closely with Alcatel Lucent, CommScope will provide cellular coverage for high speed train service and reliable public safety communication. All services will be accessible from inside the train for the entire duration of the journey – for those taking the maiden voyage on 1st June and for future passengers once the tunnel opens to the wider public in the coming months.
There are, undeniably, challenges in deploying mobile coverage across rail networks, but the benefits are wide-ranging. Mobile users benefit from the ability to work or play on the move, network operators can harness a lucrative revenue stream, and train operators will not only improve the experience of their customers, but can advertise their mobile connectivity as a means of differentiating their network from their competitors'.
With advantages such as these, there's little doubt that ensuring mobile coverage will put rail operators on the right track.