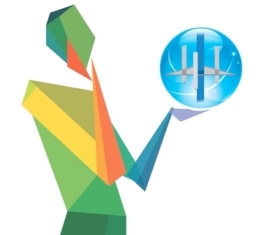 A fact of modern day wireless networks is that operators have to continue adding capacity to meet subscriber demand. Cooper's Law states that the maximum number of voice or data sessions that can be supported over a given area doubles every 30 months. Network operators face constant pressure to improve network capacity, i.e. the amount of traffic that can be handled at once, while also lowering their costs. The main question is how to most effectively do this.
The solution to adding capacity varies depending on the type of cell site, its location, the equipment and technologies supported and other factors. The fundamental challenge at any large macro site is adding new technology, frequency bands and/or equipment while not disrupting the current services. In Europe today that means putting 4G on top of 2G and 3G cell sites in a seamless, cost-efficient manner without hurting quality of service.
One of the best investments operators can make with any macro site is taking the hot sector(s) that are overloaded and splitting them. If a one-beam antenna is currently deployed, upgrade to a two-beam antenna to create two sectors where there once was one. Sector splitting effectively doubles capacity and can even provide an increase in gain. Higher gain means better penetration into buildings, which improves nearby indoor service.
Operators are also moving to deploy smaller sites in congested areas to add capacity. I recommend doing as few of these as possible. Why? Besides some challenging cost prohibitions, network interference is a major concern. Those small sites exist within a broader macro network with which it can interfere, and vice versa. Applying basic fundamental techniques like electrical beam tilting for the small/metro cell antennas is critical in this area. Managing the radiated energy via electrical tilt enables better throughput at a lower cost because less sites are needed.
Macro cell sites still offer a lot of potential for adding capacity for LTE networks. Though the expansion into metro cells as a cell densification technique is challenging, equipment that is frequency agnostic, scalable, concealable and simple to deploy will make it easier. The advantages of moving quickly to LTE are clear, however. The first mover advantage translates into a significant boost in subscribers and revenue.
For more tips about LTE implementation, register for a free download of the CommScope LTE Best Practices e-book. It consolidates what our network experts have learned across 10 subject areas including noise mitigation, co-siting, passive intermodulation (PIM) avoidance and distributed antenna systems (DAS). Each chapter includes real-world advice for equipment selection, environmental practices and network installation.
This post originally ran on the LTE World Series Blog in advance of the LTE World Summit, June 23-25 in Amsterdam.