Gartner recently conducted a survey of large enterprises regarding the biggest challenges faced within their data centers. The 1000+ large enterprises in eight countries indicated the biggest challenges they face are: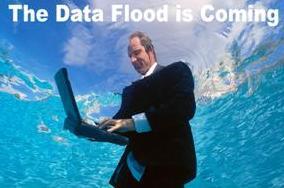 1) Data growth
2) System performance and scalability
3) Network congestion and connectivity architecture
With digital information set to grow by 50% in 2010 and 4400% by 2020, the oncoming flood of data has the potential to overwhelm data centers. Add in the concerns of system performance, scalability, network congestion and connectivity and you can quickly see that data centers do have real challenges in the near and long terms.
These large enterprises are expanding their current data centers (over 50%) and building new data centers (30%) to help meet these challenges. With expansion and new construction comes the opportunity to deploy physical layer infrastructure that can handle the deluge of data and improve system performance, scalability, network congestion and connectivity issues.

Every one of these data centers should consider deploying pre-terminated solutions like CommScope's SYSTIMAX® InstaPATCH® 360 fiber solutions and InstaPATCH® Cu copper solutions that will support 10, 40 and 100 Gb/s applications. These solutions can help data centers meet the bandwidth demands of new multicore and virtualized servers, install in an instant and scale to meet changing application and architectural requirements. With cost containment remaining a high priority, utilizing pre-terminated physical infrastructure solutions that can seamlessly support data center upgrades and expansions is simply a smart fiscal alternative.
Are you ready for the flood?