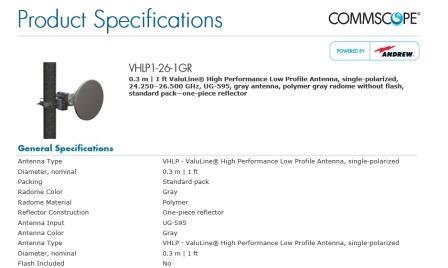 The relentless growth in demand for wireless data services means that mobile networks are getting ever denser. Network operators are deploying cell sites of all sizes and putting more equipment on existing sites to meet the demand. The cost of acquiring and building a new site is considered only when all other options have been exhausted. Companies operating and leasing cell tower infrastructure want all assets operating to their full potential.
These market forces put a major responsibility on the structural engineers tasked with assessing existing towers for additional equipment. Too conservative a judgement results in lost revenue or unnecessary money spent on strengthening the tower. It is therefore essential that engineers have accurate weight and wind loading information for the tower equipment provided by manufacturers.
For example, if equipment weights are understated, then the cumulative effect can result in a tower that is unintentionally overloaded and at risk of collapse. Once discovered, substantial strengthening may be required to fix the problem, or equipment may need to be removed. The worst case scenario that comes to mind is that of "the straw that broke the camel's back," meaning collapse.
At CommScope, we pride ourselves on supplying accurate data to our customers. Not only does this mean doing our best to ensure our solutions are the right fit, it also means correcting any errors as soon as we find them.
CommScope addresses the topics of weight and wind load in the white paper Technical Keys to Successful Network Modernization: Weight and Wind Load. The paper includes information about how antennas, cables, mounts and specially designed structural supports impact wireless towers. A brief registration gets you free access.
You can always find our most recent product specifications on our website in the Product Catalog. Do you have difficulties calculating weight and wind load accurately? If there is anything we can do to help, leave a comment below, and I will be sure to respond.