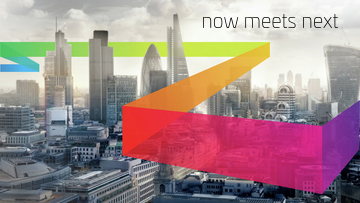 CommScope may look, sound and feel different to the world today. While the changes that visitors to CommScope.com experience may seem substantial, they're a reflection of a change the company has already undergone.
Two years ago, CommScope acquired TE's Broadband Network Solutions business and the company was transformed. Change isn't new to us. The company has evolved many times over 40 years, just like networks have with the waves of technology transformations. While many of us have seen CommScope change through many of these acquisitions – we've reached a new scale. We are a brand representing more than $4.5 billion in annual revenue with well over 100 locations serving customers in more than 100 nations. At every turn, CommScope was adapting to meet the market needs of the future and identifying new technologies that build better network communication systems.
CLICK TO TWEET: Hear about the 'why' behind CommScope's new look and feel.
That mindset of focusing on today but always looking ahead sums-up our new tagline, "now meets next." It speaks to who we are. Not a day passes that I don't hear someone say "solve our customer's challenges" or talk about trust and innovation. "Now meets next" declares our passion for progress and celebrates our ingenuity. It speaks to our hardworking nature and our commitment to excellence. And we mean it. Personally, we challenge ourselves to be the best we can be. We train, we mentor, we develop ourselves and our teams. We try new things; we pilot processes and systems. We experiment; we prototype; we crowd-source ideas. We patent new products.
These are the things I think about every day. I'm lucky to be a part of the CommScope marketing team. I love my job. It's about optimism and possibility! It's my job to assess our brand and apply those learnings to our experience. We strive to make every aspect of our look, our voice and our experience based on fact and insights about how to be a better partner. Let me give you an example. The ribbon in our design is by design. It moves forward. It's agile. Like the networks our products are a part of, it's pervasive like light and energy. It's just one way we tell you that we're everywhere – we never stop working to be better.
Our employees have created a product portfolio over 100,000 parts strong. We build solutions that help network operators and businesses bring wired and wireless connections to people's homes, offices, schools and truly anywhere in our communities. We're a part of connecting people with information and one another. That's pretty cool. We get excited about that. And I hope our new brand excites you.