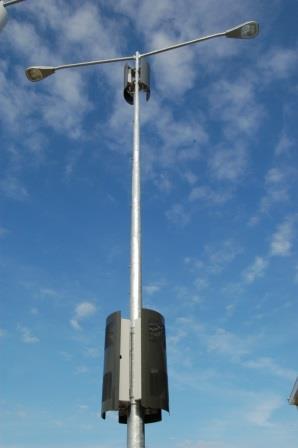 Some of the hardest places to add new cell sites are crowded, urban areas. Finding useable sites and getting the needed zoning approvals are not the least of the concerns. Cities typically have lots of competition for limited real estate, most of which is regulated and supervised by government agencies. For wireless operators, urban areas are typically where they need the most sites to provide enough network capacity to the high concentration of subscribers.
Operators globally continue to trial various means for boosting wireless capacity in these areas. The types of sites deployed in these locales are generally called metro cells. Other challenges for operators when deploying metro cells are:
The need for high security but low visibility
The need to support multiple technologies in a small footprint
The need for improved interference mitigation to optimize network performance
The need to scale as part of a rapidly changing, overall wireless network
The need to avoid expensive leases
I recommend utilizing existing street furniture such as street poles as much as possible for metro cells. Street poles avoid the more costly leases for ground access, enable accessibility compliance with acts such as the Americans with Disabilities Act and UK's Disability Discrimination Act, plus offer an inherent level of security by being elevated above people's heads. CommScope supplies a dynamic wrap-around metro cell concealment solution for installation on street poles.
The Andrew Metro Cell solution includes Teletilt antennas that can provide extreme beam tilting capability for shaping the RF energy for minimal interference and maximum performance. We have found that electrical tilt and great upper side lobe suppression in the antennas significantly help improve SINR (signal to interference plus noise ratio) and network performance while minimizing cable runs. The Andrew Metro Cell antennas are wrapped in a visually appealing enclosure, which can include power and backhaul support for any two OEM metro cell radios of up to 5 watts. The whole framework mounts to poles of 2.5 to 8 inches in diameter.
Below are some more photos that show you what the Andrew Metro Cell Solution looks like installed. You can also watch this RCR Wireless video from Super Mobility Week 2014 that highlights the solution. If you'd like to learn more, check out the product details or leave me a comment.