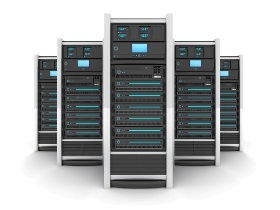 In my initial blog of this series, I pointed out that modular data centers are a vital step in the future of data centers because they provide the flexibility to expand based on need. When it comes to capacity, however, it's hard to be certain about how much capacity is going to be needed. Fortunately, there are multiple ways of measuring capacity.
At one time, capacity was measured by examining the amount of space, power and cooling utilized. Organizations are now looking at the data center as a 'factory', evaluating the amount of equipment available in it, how productive that kit is and where improvements and efficiencies can be made versus competitors. In the IT space, the biggest competitors - in my view - are the hyperscale cloud providers.
The enterprise versus the hyperscale provider
The differences in operational efficiency between hyperscale companies and an enterprise are many and varied. A hyperscale provider has the ability to do four or five particular things at a large scale, but the enterprise has many more things to manage.
While it's no surprise that the complex, multi-layered enterprise has more elements to manage, it is good to know that there are new tools available to help them do so. Data center infrastructure management (DCIM) solutions enable enterprises to measure the amount of work obtained out of every watt sent into the IT equipment and to use this data to drive new efficiencies. In 2013, the Ponemon Institute researched data center outages and found that facilities equipped with DCIM recovered from outages 85 percent faster than those without it, making DCIM a vital tool to enterprises wanting to take their data centers to the next level.
More data, smarter decisions
Diving deeper into the productivity of IT equipment empowers data center managers to make more informed decisions in real-time, optimize the investment and use of IT resources. Power usage effectiveness (PUE) targets should be continuously lowered, but eventually facility improvement reaches a limit given the data center's basic design. Effective use of IT energy, enabled with DCIM tools, picks up where PUE management alone begins to fail.
These tools and systems are essential for enterprises to remain competitive against their peers and also against major hyperscale players.
Do you have a question about the challenges and innovations for the modern data center? Leave a comment below and I will be sure to respond.