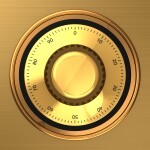 At the time I was writing this, I was attending the Telecommunications Industry Association's TR-42 meeting in Philadelphia. During that meeting, I was officially appointed chairperson of a new subcommittee—TR 42.10 (Sustainable Information Communications Technology). I'm thrilled with this new opportunity because "our" technologies will finally be recognized as tools to contribute in sustainability efforts and practices.
Now you might be asking, "Julie, what does it really mean?" I'll tell you what this means. I am assuming that you've heard about the "Leadership in Energy and Environmental Design" (LEED) rating system introduced by the U.S. Green Building Council (USGBC). There is no denying that USGBC pioneered the green building movement with the LEED rating and certification; however, through the development of the credit rating, did they think about the benefits from IT technology? Besides the possibility of gaining a credit for "innovation," the real answer is (if you are lucky) that IT technologies do not directly participate and impact LEED rating results.
Additionally, there are many discussions regarding the direction of the green-building movement. Some say it may become part of the codes and regulations which could mean that the LEED rating system would no longer be a "choice" but the law. If that happens, the whole concept of sustainability will be viewed in a different light.
The idea behind using technologies for sustainability is to maximize the use of high performance technologies. For example, the controlling and saving of energy and also offering multiple additional functions that help make the infrastructure more flexible, secure and efficient are just some of the ideas being discussed.
A good example of that idea is deploying imVision™solution. The implementation of imVision allows customers to minimize waste by electronically creating and processing work orders, reducing one's carbon footprint by remotely controlling and accessing multiple sitesfrom a single location. Also, if implemented with Cisco Systems' EnergyWise® Energy Management Architecture, it allows a network manager to control and reduce energy consumption. This means it is the perfect combination for a sustainable installation.
Are you looking to get engaged in the sustainability discussions?