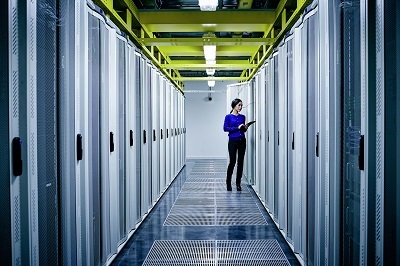 Data centers are under constant change. Applications, as well as the IT equipment and infrastructure that support them, are continuously evolving to better meet organizations' business needs. Therefore, the initial design of data center becomes almost obsolete the day after the installation and commissioning is completed.
There are definitely ways to make strides. In part one of this series, we discussed benchmarking a data center's efficiency to reduce power usage effectiveness, or PUE. This is important when building or redesigning a data center. Now it's time to talk processing. Ask yourself: is the data center mainly used for testing, production, internal processes, networking or something else? What is the primary business supported by the data center (e.g. financial services, healthcare, telecommunications, etc.)? What level of resiliency is required to support this business? Efficiency is also greatly affected if the data center operation's scheme includes disaster recovery. All of these questions help determine the next steps.
Similarly, the physical attributes of the data center will have an impact on PUE. Here are a few questions to ask:
What temperatures and humidity levels are typically maintained by the data center?
What type of cooling system is used, and does it include free cooling?
How old is the data center and the sub-component in it?
Was the building intended to be a data center, or was it a retrofitted to be used as one?
Does the data center have energy reduction features already built in?
Are the dummy loads being run and if so, why and when?
Location and Design
Data center location can have a significant impact on its PUE. The efficiency of identical mechanical systems can be drastically different depending on climate. That, in turn, also affects the hours of free cooling available thereby impacting the PUE.
Countries like India have abundant solar energy. Building a solar-powered data center is another effective way of building up energy efficiency. Electricity is often the second or third highest variable operating cost for large data centers, and solar provides long-term stability in pricing.
The impact of PUE on the data center infrastructure design cannot be underestimated. IT equipment density including the passive infrastructure cabling, power distribution architecture, cooling architectures, redundant levels and floor layouts all have major impacts on the efficiency. Even the best design can result in poor efficiency as operational changes take place. For example, the increased density in single rack beyond the specified design value may result in air conditioners having to cool the new hot spot. As a result, the cooling system is no longer in balance and is less efficient.
Mastering the PUE is dependent on how operators take advantage of new technologies, how they manage budgets and time frames, and whether or not they can adapt. They might have to change their traditional mindsets with progressive views. Only then can organizations move toward building green data centers.