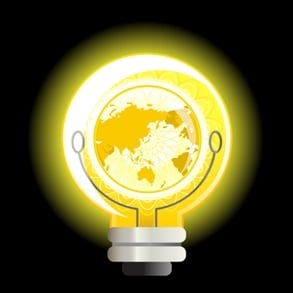 Last month, CommScope participated in the Build Eco Xpo (BEX) Asia event held at Marina Bay Sands in Singapore. BEX Asia is a global business sourcing, networking and knowledge-sharing platform for the sustainable built environment in Southeast Asia that saw more than 350 companies from around the world showcasing their latest green products and technologies to more than 10,000 building professionals from the region.
During the event, I delivered a presentation about how connected devices and new sources of Internet-connected data collection proliferate across consumer and industrial technologies of today. I also discussed how lighting networks are becoming part of the fabric of the Internet of Things and how real-time occupancy and environmental data are being mashed up to drive energy usage down, maximize space utilization, improve security and deliver truly occupant-responsive buildings.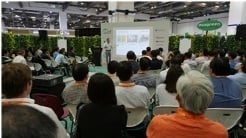 Coincidentally, Singapore is aiming to improve up to 80 percent of its built-up area with more eco-friendly technology by 2030; it is currently at the 25 percent mark. To meet this target, the government has increased its efforts with recent initiatives to provide S$50 million in incentives for green building technologies and another S$50 million to target clustering of energy efficiency in the country. It is an exciting time for developing efficient technologies such as CommScope's Redwood intelligent lighting network solution.
The Redwood intelligent lighting network solution is a technology that demonstrates an integrated approach towards building management and sustainability. Besides bringing in cost-effective low voltage LED lighting throughout a facility, it can provide powerful data to the customer. The very small and very smart Redwood sensors capture data everywhere in the building relating to occupancy, temperature and light levels. The data can be used to make better operational decisions that enable savings on energy, lighting, cooling and IT equipment. More importantly, customers will be able to better understand when, where and how their space is being used so they can optimize their real estate portfolio. Lighting is a great way to provide data and intelligence about a building because it is nearly everywhere in a building.
The future looks bright for Asia as it exhibits a strong commitment to becoming a leader in making smart and sustainable technology a core part of its built environment.
If you attended BEX Asia, let me know your thoughts about the event and feel free to ask questions about CommScope's Redwood intelligent lighting network solution and other benefits to intelligent lighting in the comment section below and I will be sure to respond.
You can also click here to find out how to download my presentation, "The Internet of Things and Intelligent Buildings," that I used at the show.