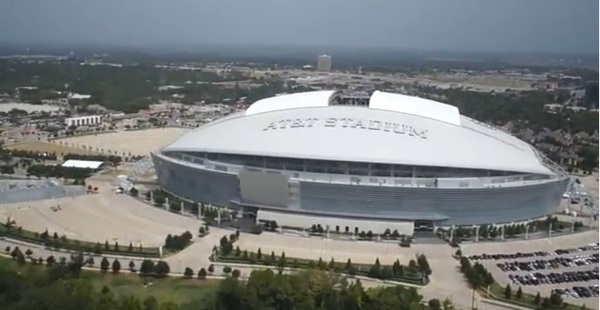 We recently saw the end of the college football season in the US with the championship game being played at AT&T Stadium in Arlington, Texas. Reports about the wireless traffic at that game indicate it reached one of the highest levels yet for a sporting event—more than six terabytes (6 TB) for network operator AT&T alone. That's a lot of photos shared, videos streamed and sports apps checked by AT&T subscribers, among other mobile data uses.
Someone recently asked me about the differences between Wi-Fi and DAS (distributed antenna system) as the infrastructure used to support all that data traffic. The majority of mobile traffic at the championship game was carried on Wi-Fi, not DAS. So does that mean Wi-Fi is the favored technology with wireless operators?
My answer is that Wi-Fi networks are not mainly intended for revenue generation but to "offload" traffic from their networks. Operators use Wi-Fi as a means to relieve congestion in their cellular networks. As the numbers from the football game show, there is a massive amount of data traffic at such events. Providing Wi-Fi access is one way of helping ensure customers get the data speeds they desire.
However, Wi-Fi is only one of the many tools necessary for operators to enable their customers to obtain the best possible service experience. Every network is different, and the role of Wi-Fi differs depending on the operator, location, concentration of users and regional considerations.
In short, unlicensed Wi-Fi and licensed cellular networks (pertaining to a DAS in a stadium) may coexist and both play a role in future networks. Wi-Fi can alleviate the stress on a 4G network in high-density areas, such as stadiums, and help operators provide the best experience for customers.
For more information about the Wi-Fi and DAS at AT&T Stadium, check out this new video and new interview with RCR Wireless.