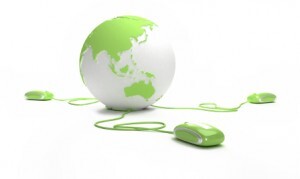 I know that I talk about the sustainability effort frequently, but people who know me know that it's because I'm passionate and believe this effort is taking an important turn in the right direction. As chair of the Telecommunications Industry Association (TIA) and as a member of the TIA delegation to the technical committee of the Sustainable Technology Environments Program (STEP) Foundation, I have a front row seat to see what is happening with this effort as well as share in the enthusiasm and excitement of my colleagues.
While TIA has been working on writing a standard to help support the STEP rating program, the STEP Foundation has been part of implementing pilot projects to validate the rating system. Validation is needed to make sure it's possible to achieve the requirements set forth by the program itself. Such a program can only be accepted in the industry if it truly brings value to the customers. A good example of a pilot project is the new TIA offices inArlington,Va.Since the project involved relocating TIA to a new office, it turned out to be a great opportunity to make this move a STEP certifiable site.
As you know, programs like this always look good on paper but when it comes to the implementation, real life situations set in and adjustments are sometimes needed. The STEP Foundation is taking the opportunity to learn from the pilot project process and implement adjustments to the STEP rating program.
This is why a group of us decided to bring this discussion to the table at the 2013 BICSI Winter conference. I am excited to join a group that includes Allen Weidman, The STEP Foundation executive director; Herb Congdon, associate vice-president of technology and standards for TIA; and Charles Fox, general manager of vector resources in charge of the implementation project at the new TIA offices. The panel discussion will cover reasons for choosing STEP, the five phases of the STEP projects, the results, and lessons learned during the pilot projects.
Join me at the BICSI Winter conference inTampa, Fl. on Tuesday, January 22, from 3:30-4:30 p.m. It should be an interesting round table discussion on the implementation of sustainable technologies in an information and communications technology installation.