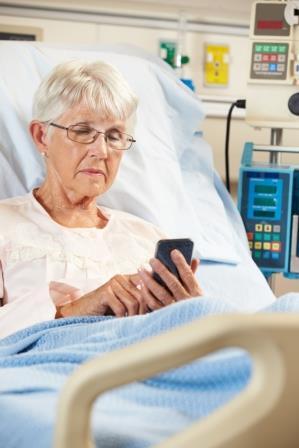 Did you know that a large
healthcare system
likely has the
highest concentration of wireless spectrum usage
in one area, second only to naval vessels? That's my opinion, at least, but I think it's a pretty safe bet. This spectrum supports not only the
regular wireless devices
like mobile phones, public safety walkie-talkies, and WiFi access points, but also
wireless medical devices
such as patient monitoring systems and RF scalpels. In addition, there are also devices like MRI, x-ray and CAT scan machines that can cause
interference
if not properly installed and maintained. All of this wireless traffic occurs inside hospital buildings where
patient care and safety
is of utmost concern. Unfortunately, the function responsible for managing all this wireless traffic is
not consistent
across the industry, with duties being assigned to the CIO, Nursing, Biomedical Engineering and other departments.
A recent article in 24x7 Magazine talks about the risks and rewards inherent in supporting wireless in healthcare. Some of the top concerns are the security of patient information in a wireless environment and the safety of patients when hospitals deploy critical health services on wireless networks. An industry consultant states, "You have to have the confidence that your network is up all the time and your data is going to get there." I absolutely agree. And there are a few tools hospitals can utilize to help ensure that happens.
First, you have to know what wireless devices exist in the hospital and what frequency bands they operate in. Doing a spectrum sweep is a good start. Then you need to record all of that and keep track of these devices in a database. A device database will help you spot potential sources of wireless interference that can disrupt the reliability of the network. Perhaps the most comprehensive, ideal solution is deploying dedicated in-building wireless network infrastructure that can support licensed and unlicensed wireless traffic. Such in-building systems, when used in conjunction with a device database, will help ensure no serious network outages occur.
Check out the 24x7 article if you want to get up-to-speed on the state of wireless in healthcare. As the article rightly notes, wireless services and devices are becoming much more common throughout healthcare systems. As is the case with most things, the best time to prepare for network problems is before they happen.
Do you have experience with wireless in healthcare settings? What's your experience? Leave a comment if you'd like to share.