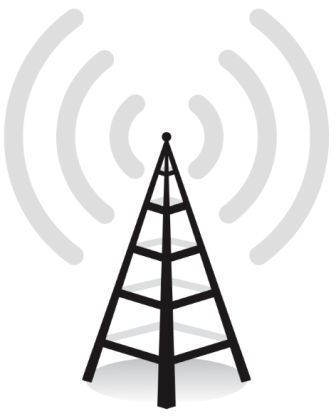 The wireless industry has been ramping up for its annual mega-event, Mobile World Congress in Barcelona, for weeks. Of course, CommScope will be there—Hall 2, Stand 2i46 for those of you who are going. It seems like an appropriate time to give a summary of what's going on in the wireless industry and how CommScope is helping its customers deploy wireless networks.
We broadly break the wireless industry into solutions for two applications: outdoor and indoor. Outdoor includes the legacy macro network and all the challenges involved in deploying wireless technology today, including the transition to new technologies. The transition to LTE, for example, is far along in the US, South Korea and Japan and is now ramping up in Europe and elsewhere. CommScope has been intimately involved in LTE since day one. You may find my earlier blog post about "Top Tips for Deploying LTE" worth referencing.
LTE rollouts often involve modernizing the wireless network with new infrastructure, namely, remote radio units and fiber/power trunk cables. That is a big change considering macro networks almost always have used coaxial cable for the past 20-plus years. There are a variety of ways that operators are updating their networks in a reliable, efficient manner today, such as:
The goal is enabling LTE rollout now or in the future, increasing capacity for the ever-increasing data traffic demand and protecting existing networks (such as GSM and UMTS).
Indoor is a totally different animal for wireless, but one that is mandatory for operators and business enterprises to address. About 80 percent of mobile sessions are indoors. There are about 30 billion square meters of commercial real estate worldwide, and yet we estimate than only about two percent is currently covered with dedicated indoor wireless networks. It is predicted that 1 billion employee-owned smartphones and tablets will be in use in the enterprise by 2018. That is a serious issue in a world that rapidly expects ubiquitous, reliable service for increasingly faster data speeds, anywhere, anytime.
Providing ubiquitous wireless coverage and capacity within enterprise buildings is one of the last great frontiers in wireless infrastructure. Many of us in the wireless industry are focused on how best to deliver solutions for this market. I expect that this will be one of the biggest focus areas for wireless in the years to come. And you'll hear a lot more from CommScope soon about this topic.
That's where I see wireless now. We'll see what others have to say in Barcelona next week. If you are going to be there, I'll be hanging around our booth (Hall 2, Stand 2I46). Come say hi and chat me up about how you see the wireless industry today.