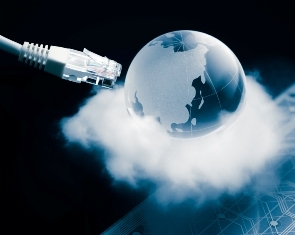 In recent years, many facility managers in the Asia Pacific region have been trying to outsource their data centers to colocation facilities. Some of the key factors behind why organizations are turning to this solution can include rent, capacity, resources and space. Outsourcing to a colocation facility allows the enterprises to focus more clearly on their core businesses while enjoying superior data center availability, reliability and cost structure. For instance, Tseung Kwan O in Hong Kong and Ban Ciao in Taiwan are famous locations for these data centers. The two areas supply more than 20,000 cabinets for potential customers.
A recent study by IDC indicates that Hong Kong, followed by Taiwan, are the best locations within Asia Pacific in terms of suitability for setting up new and outsourced data centers. Let's look at what makes these locations the top choices for colocation data centers.
A report by Frost & Sullivan shows that Hong Kong's business-friendly and free-trade environment have drawn a number of multinational corporations to set up regional headquarters. This has brought in numerous investments and job opportunities, and has created demand for data center services. Hong Kong's data center market is expected to grow more than 15 percent to $802.6 million by 2019.
Every time I talk with service providers in Hong Kong and Taiwan, they always put an emphasis on reliability, capacity, security and their environmentally conscious initiatives. I believe that to achieve these goals, a successful colocation data center requires a fresh perspective on the whole network — from the design/build stage through maintenance and upgrade.
Colocation data centers demand extensive network integration and technical planning expertise. They must be built with reliable, high-performing infrastructure solutions that will stand the test of time. Only the right partner can help achieve the most power, performance, future-proofing, security and savings whether you are a colocation data center customer or service provider.
Do you have a question or comment regarding colocation data centers in the Asia Pacific region? Please leave a comment below, and I will be more than happy to respond.