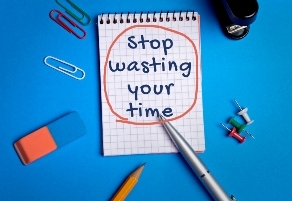 This is the first of a three-part series discussing the benefits of a building intelligence platform.
Do you know what is affecting productivity in your workplace? It's not just social media, personal phone calls or even the lure of snacks in the break room. According to a report by Norm G. Miller, most organizations only use 50 percent of their office space. In addition, employees spend 12 minutes (2.5 pecent) of a typical eight-hour workday looking for a conference room or a meeting area to collaborate and work. Who would guess that looking for a place to gather is becoming a serious culprit affecting worker productivity? Let's look into this a bit further.
When it comes to conference room management, there are many benefits related to office productivity. Just to clarify, conference room management is the ability for an organization to track usage of rooms and actual meetings against those booked via a calendaring tool. For example, if an hour-long meeting ends early, the room should be opened within a scheduler, such as Outlook, for someone else to book. This helps to not waste the space. Employees also become more productive when they are able to find the right conference rooms for their future needs.
In today's workplace, employees often want to have an impromptu meeting. A recent study done by Steelcase states that approximately 40 percent of employees spend 30 minutes a day looking for a collaborative meeting space. If an organization was to look at this productivity drain with respect to the payroll, they can deduce that employees are being paid while looking for a meeting place. If an employer has thousands of employees, this is a significant hidden cost drain incurred by the organization.
To help prevent this kind of hidden productivity drain, CommScope's Redwood™ building intelligence platform productivity applications help reduce the time (and therefore cost) of employees finding space to be productive. The solution provides features such as third-party wayfinding applications that enables employees to see, in real-time, the actual availability of meeting rooms, hot desks, touchdown spaces and collaboration areas. These applications can be accessed via the web, kiosks or smartphones.
Today's forward-thinking corporate real estate, facilities management and sustainability executives are turning to real-time and historical data to make important decisions about their building. Redwood's sensor network enables customers to realize valuable savings in the area of productivity. Together with Redwood's smart infrastructure and dynamic software, customers can have the data to deal with the unlikely prospect of wandering employees looking for a place to meet and work.
If you have any questions about how the Redwood building intelligence platform can benefit your organization, leave a comment below and I will be sure to respond.