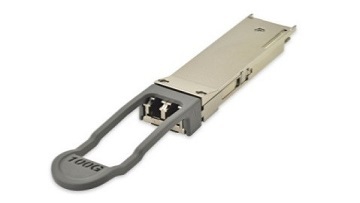 (Note: The following has been submitted as a guest post to CommScope Blogs by Christian Urricariet, senior director of product marketing for Finisar. Opinions and comments provided in this guest post, as with all posts to CommScope Blogs, are that of the author and do not necessarily reflect the views of CommScope.)
Large- and medium-sized enterprise data centers have been widely deploying 10G Ethernet over duplex multimode fiber for several years. When it comes time to transition to 40G or even 100G, a few challenges arise:
Operators need to replace duplex patch cords with parallel MPO patch cords, as well as install additional trunk cables. That can get expensive.
Operators may install single mode fiber to continue to use their familiar duplex architecture. But it also means using CWDM4 optics, which is also costly.
Neither of these options is particularly attractive. Enterprises would like to upgrade their data centers without changing the duplex multimode fiber infrastructure model used in 10G Ethernet.
That's where short wavelength division multiplexing (SWDM) comes in. The SWDM4 approach, in particular, consists of four vertical cavity surface emitting lasers (VCSELs) operating at different wavelengths in the 850nm window. They are multiplexed/demultiplexed inside the quad small form pluggable (QSFP) transceiver into a pair of multimode fibers (i.e., a standard duplex interface). Each one of those wavelengths operates at either 10G or 25G, enabling the transmission of 40G or 100G Ethernet over existing duplex multimode fiber, using LC connectors.
CLICK TO TWEET: Want to save money in data center optics? Check out CommScope's blog for a guest post from Finisar.
Enterprises that are increasing the size of their new data centers are considering transitioning to single mode fiber cabling and transceivers to support longer links. This means using relatively expensive LR4/CWDM4 transceivers to only support a few hundred meters, or using a parallel fiber solution like PSM4, which requires mastering eight fibers with singlemode MPO connections while providing very low losses.
However, a cost-effective multimode solution uses SWDM4 transceivers with the new OM5 wideband multimode fiber. The supported 40G/100G Ethernet distances can be extended as follows on OM5 multimode fiber:
An additional benefit of upgrading to OM5 multimode fiber is to future-proof the infrastructure for potential future 200G/400G/800G multimode interfaces for the data center. Many of them can take advantage of SWDM technology and are already under consideration by the IEEE.
SWDM and OM5 are a perfect match for new data center builds, since they offer the best combination of economics and technology. This technology is not a single-vendor, proprietary solution. A group of fiber optics components and systems OEMs have formed the SWDM Alliance and MSA (www.swdm.org). Its goal is to promote the use of SWDM technology on duplex multimode fiber, as well as to ensure optical interoperability among the different vendors' SWDM product offerings.
What challenges are you seeing in your data center?