I think it's safe to say that CommScope is no longer simply the "cabling company" that many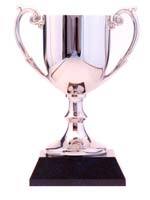 people remember. After years of evolution to new technologies and solutions while staying true to its cabling heritage, CommScope this year proved that it is a major player in the digital and headend cable television solution market, too. With the launch of its Wideband Universal Edge QAM solution and PON solutions, CommScope continues to evolve with customer needs and demonstrate its standing as a complete solutions provider.
We are humbled that several industry media outlets took notice of our efforts and gave us accolades. On behalf of everyone at CommScope, thank you all for the recognition.
It began last year when Broadband Technology Reportawarded us a perfect score—Five Diamonds—for our Edge QAM solution. This year, the Edge QAM continued to collect more hardware. TMCnet named Edge QAM as one of the 2011 Communication Solutions Product of the Year. We were chosen "for creating outstanding advancements in communications." TMCnet also said that the Edge QAM has "proven benefits for its customers and provides a return on investment for the companies that use it."
That wasn't the only accolade bestowed upon the Edge QAM from TMCnet. In conjunction with Cable Spotlight, it was also named one of the 2011 Cable Products of the Year. Just recently, the Edge QAM solution received an honorable mention recognition in the Digital Headend Equipment category during the 2012 Communications Technology Platinum Awards ceremony. During the same ceremony, our hydrogen fuel cell solution also received an honorable mention distinction in the Energy-saving (Green) Technology category.
Our legacy products were not left out this year. Our GroundSmart® Copper Clad Steel solution was recognized as a Top Product for 2011 by Wire and Cable Technology International. Lastly, CommScope itself was named to the Top 100 List of MDU Technology Providers by Broadband Communities.
CommScope has come a long way as a company. We can never forget our past; however, we understand the cable television market continues to evolve. While the industry evolves, we must evolve with it. It's a great feeling to be recognized for our efforts. We're already looking forward to next year.