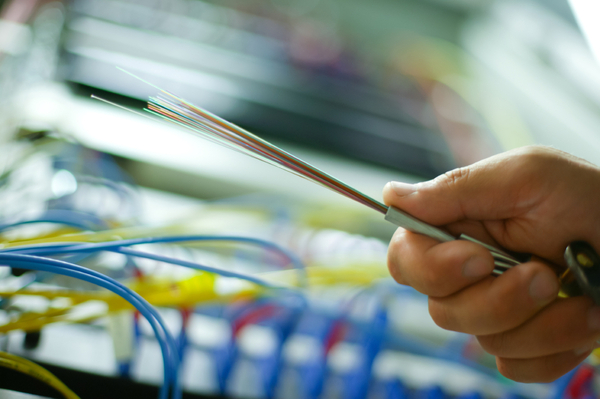 The Independent Show is a hotbed of creative-thinking, out-of-the-box-types—and I'm talking about the operators. There are so many FTTx success stories to be told among the National Cable Television Cooperative (NCTC) members that an entrepreneurial writer could publish a book about them. These operators have latched on to the benefits and advantages that FTTx provides and they have never looked back.
This year's show will be held in Kansas City, MO. CommScope will attend the show, but before we exhibit, we want you to be aware of three very important words before you deploy a FTTx solution—deployability, sustainability and scalability.
Operators, many of whom are our customers, can attest that they achieved these when building FTTx networks; however, it's not just our solutions that make this happen, it's the FTTx technology that best fits every aspect of the network making these three words important.
Deployability
For operators of existing hybrid fiber coax (HFC) networks, deployability comes from the radio frequency over glass (RFoG) standard the Society of Cable Telecommunications Engineers (SCTE) put in place four years ago. Move your HFC node components to the side of the house and keep your headend/back office and customer-premises equipment (CPE) the same and you can find easy deployability and potentially impressive operational cost savings. Solutions such as a passive optical network (PON) provide plug-and-play symmetrical Gigabit Ethernet solutions for demanding commercial customers with easy and rapid deployability.
Sustainability
Sustainability to me means "easy on the environment" and FTTx solutions can reduce an operator's power consumption and capital costs for back-up power by as much as 95 percent. Operators can install fiber once by using a solution such as the E2O® (electrical-to-optical) microduct solutions, potentially reducing an operator's construction costs while expanding fiber to the subscriber.
Scalability
There is a reason I left scalability for last. A unique solution that has been a mainstay of co-op members for the last eight years has been a distributed tap. This solution uses the least amount of fiber to reach subscribers of any alternative offered in the industry. This is scalable because all operators build with dark fiber in their networks. For every dark fiber in a distributed tap distribution plant, 32 additional homes can be added. This cannot be matched with other solutions, which at best can add between eight to 12 homes passed with the same fiber. Scalability means economic advantages deriving from the solution, and there are few network managers and architects who would discount the revenue value of dark fiber in their plants.
Hopefully, you will join CommScope (Booth 202) and our partner TVC Communications (Booth 203) in Kansas City on July 27-30 to learn more about deployability, sustainability and scalability and how to make your capital investments go further.