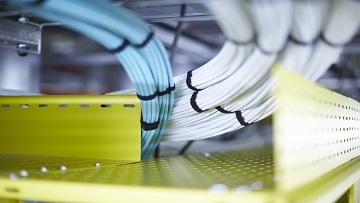 For anyone involved in data center infrastructures, there is no such thing as "maintenance mode" or "business as usual." The job itself is not unlike scaling a mountain—you advance bit by bit and, every so often, you find a precarious ledge on which to catch your breath before continuing the climb. All the while, the winds are shifting, the weather changes, and every move is critical.
The increasing demands on data centers are being driven by even larger global megatrends that are having a profound effect across industries. These megatrends include:
Massive digitalization
Unprecedented demographic and social changes
Urbanization and the rise of the megacity
Climate change
Dwindling resources
CLICK TO TWEET: To seamlessly adjust to data center changes, investment in skills and continuous training is a must.
At the same time, the rising cost of network downtime and the increasingly important role the data center plays in the success of business have raised the stakes. Data centers must evolve and they must get it right each time.
At the highest levels, CTOs and CIOs are responding by re-evaluating their strategies regarding their IT and networking footprint, deployment options and resource allocation; however, making it work is up to the data center managers and others on the front lines. The ground is constantly shifting as data centers look to deploy faster and more efficient optics; switching from the traditional three-layer vertical hierarchy to flatter, heavily meshed leaf-and-spine architectures; and migrating to higher lane speeds.
The changes within the data center environment are so frequent and rapid that data center managers often find themselves reacting to events and crises instead of implementing a proactive strategy. In fact, finding time to develop such a strategy—one that addresses critical elements like the best migration path to higher speeds, infrastructure management and scalability, and increased virtualization support—is difficult. It is necessary to keep pushing forward.
From cloud implementation to virtualization, these technologies offer organizations many advantages; from reduced costs, to increased flexibility and reliability.
For example, virtualization allows many IT organizations to switch from on premise data centers, to co-located and cloud environments. Many cases see an increase in infrastructure or platform outsourcing, but with the control and architecture side retained. Combining a small on premise footprint or colocation facility with cloud services can provide the best of both worlds.
Quality staff who understand and know how to manage and control environments are vital. To seamlessly adjust to data center changes, investment in skills and continuous training is a must.
The CommScope Infrastructure Academy has developed the SP8850 Pre-terminated Data Center Solutions course as a resource to help data center managers develop and plan their infrastructure as they continue to formulate a proactive strategy for the evolution of the data center. We have identified three key areas, we believe should be part of a successful strategy:
Migration to higher speeds
Data center infrastructure standards
Connectivity density and scalability
The course provides a closer look at each of these critical areas of infrastructure—the key issues, questions and trends—as well as examples of the advanced technologies and some solutions from our own portfolio that are available to support your evolving strategy.