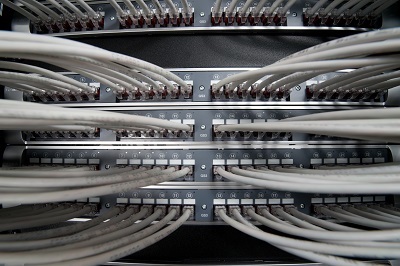 For years, I witnessed an intense debate about Category 6 vs. Category 6A cabling. To be honest, I thought the debate was over with an undisputable conclusion: Category 6A offers many advantages over Category 6. In spite of the higher investment, Category 6A is the highly recommend choice for deployments today.
Now I ask myself if that is absolute? One of our experts, Matias Peluffo, published a blog explaining the 10 top reasons to consider Category 6A cabling in a building. Let me highlight some of his points:
Category 6A supports 10GBASE-T to 100 meters
10GBASE-T continues to achieve improved price performance and lower power consumption
Category 6A supports the familiar and backwards compatible RJ45 user interface
Category 6A provides enhanced performance for Power over Ethernet (PoE) applications
Category 6A supports new in-building wireless systems that rely on 10G technology
Category 6A supports Wi-Fi technologies already exceeding 1 Gbps in the horizontal
The number one reason Matias gave was Category 6A offers simple and cost-effective provisioning to support current and emerging applications. None of the above is applicable to Category 6. Okay, so Category 6 supports PoE, but not with the same performance as Category 6A. Category 6 supports Wi-Fi, but not with Category 6A capacity. I think you see where I'm going with this.
For years, cabling manufacturers said that Category 6A was mandatory with transmission rates over 1 gigabit, which was strictly true at that time. The coming of 2.5GBASE-T and 5GBASE-T has somewhat changed the perspective. Network equipment vendors such as Aquantia, HP and Cisco offer the appealing option to reuse the existing cabling (Category 6 or even Category 5e–though the latter is now obsolete for new installations) for network speeds 2.5 or 5 times higher than the old limit of Category 6 at 1 gigabit per second.
Let me provide some insight: it may be required to "recertify" the existing cabling. In fact, TIA and ISO/IEC are drafting technical reports to provide guidelines on how to do so. It's not a given that those existing channels will inherently support up to 100 meters / 305 feet distances.
It is interesting to see how history repeats itself. The repurposing of already deployed media for speeds they were not designed for is nothing new; however, there are precedents in other markets. Digital Subscriber Lines (DSL) fostered the practice of reusing Plain Old Telephone System (POTS) cables for the home connection to the Internet. It enabled speeds that were unthinkable when outdoor plant cabling was deployed. It was sensible and economically profitable to improve the network equipment at the ends rather than re-cable the entire "telephone" network. G.fast technology allows even up to 1 Gps.
So ask yourself this question, "What technology is currently being deployed by ISPs in the outdoor plant: old phone cable or fiber optic cable?" For premises, the question is easy to answer because copper-based equipment is still less expensive; however ISPs have broadly embraced the fiber media for outdoor plant networks.
Technologies developed to compensate the existing transmission physical media are intrinsically complex. They necessarily use sophisticated coding protocols able to encapsulate more bits per hertz than the old equipment, simpler and more cost-effective. The con is that this new equipment uses a lot of pre- and post-processing techniques. And that is not cheap—the power consumption and the equipment budget feel the impact.
So, it's not difficult to see my point, but I may surprise you. Let me defer any conclusions I have to Part 2 of this blog series.