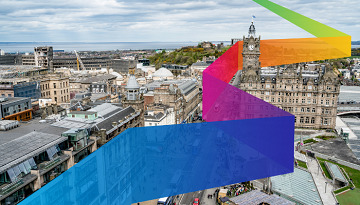 The need for fiber in 5G deployments as well as with fiber-to-the-home (FTTH) has kept the question of convergence front and center for all of us in the industry. And I've heard lengthy discussions on both sides of this issue. Convergence, defined as the merging of the wireline and wireless networks for this blog, can save deployment costs whether that be through fewer digs, fewer designs or less capex. But, it can also add complexities.
CLICK TO TWEET: CommScope's Pedro Torres and Comsof's Raf Meersman explain how they see wireline and wireless coming together to think ahead and make decisions to optimize the future network builds.
A recent study conducted by Comsof, a leader in creating intelligent network planning and design software, and commissioned by the FTTH Council Europe demonstrates that convergence does make economic sense. The study and that data to back up the idea of convergence was presented on September 26 by Raf Meersman, chief executive officer of Comsof, during a Telecoms.com webinar.
As anticipated, the value of convergence varies greatly. A number of factors impact these calculations, including:
Type of deployments- greenfield or brownfield;
Type of installation- underground cabling or aerial;
Type of environment- urban or rural; and
Densification needs- low to high cell density.
This study clearly demonstrates the added value of convergence. When an operator plans for a greenfield fiber network using underground cable, it can anticipate a future-proof FTTH-5G network. The range of cost savings for the FTTH-5G network due to convergence can reach between 75 and 96 percent, with higher savings from high density to low-density area. The incremental investment to make the FTTH 5G ready is in a range of 3 to 7 percent.
During the webinar, Meersman stated, "This data aligns with the new trend we have been seeing with wireline and wireless coming together to think ahead and make decisions to optimize the future network builds."
While additional studies are needed to help operators better estimate the economic benefits of convergence, it is no longer a question of "Do I push for convergence or not?", but "What is the convergence opportunity between wireline and wireless?"
Additional resources: