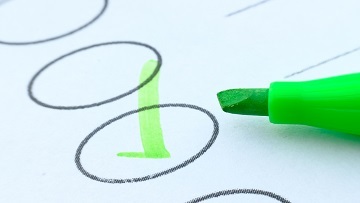 What does the CommScope team want this holiday season? We took a recent survey of employees from around the world to find out what technology interested them most. And the results are in!
If money were no option, nearly half of all respondents (a whopping 44 percent) would select Apple watches. This statistic definitely follows the wearables market trend, which is increasing and expected to double by 2022.
Wireless headphones followed closely with 37 percent. Wireless headphones tap into both music and entertainment/gaming genres, which appeals to a variety of audiences. Many varieties are appearing on top holiday lists and reviews, including Google Pixel Buds which can translate 40 languages real time, and wireless noise-canceling headphones.
Here is our list ranked by most popular:
Apple watches
Wireless headphones
iRobot Roomba
Dash cam for the car
Portable mini projector
Home assistants, like Alexa
Nintendo Switch
Roku for streaming
Fitbit trackers
Robots for kids
It seemed surprising that the Nintendo Switch and robots for kids – like the Anki Cozmo Robot which teaches kids to code, or the Meccano M.A.X. Robot with artificial intelligence and STEM engagement – scored so low. For some insight on this, one of the other questions we asked our respondents was about the types of games they play with family. More than half (55 percent) play traditional board games or cards over the holidays, but startlingly about one in three (38 percent) don't play games at all. Only a small portion (14 percent) play Nintendo, Xbox or something similar.
CLICK TO TWEET: CommScope polled its employees on tech gifts. See which one they want most.
What's not surprising: when it comes to holiday shopping, almost all do a mix of in-store and online purchasing, with another 18 percent shopping exclusively online. In fact, only nine percent of those we polled do all their holiday shopping in stores.
The holiday season is ultimately about the gift of family togetherness and sharing. But sometimes it's nice to have a little help with your shopping list. CommScope enables a strong network that will keep all your new gadgets online and running strong.
What would you like to put on your tech shopping wish list? What exciting gadgets have you already bought for family and friends? Is there anything you find surprising from this survey?