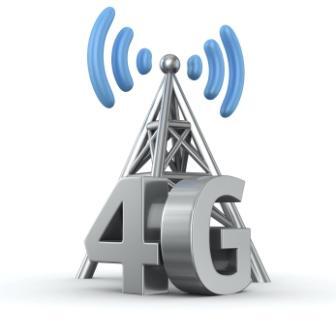 LTE uptake by wireless operators in the past few years has been massive. According to The Global mobile Suppliers Association, there are already over 260 LTE networks live worldwide. CommScope has been intimately involved in LTE deployments since the start, helping operators navigate these often challenging network deployments and technology evolutions. Based on our experience, we have developed the following must-knows for all operators transitioning to LTE:
Adopt the remote radio unit/fiber to the antenna architecture: Some operators might be hesitant to deploy active electronics at the top of cell towers in the form of remote radio units (RRU). However, we have seen that to reach the network speed benchmarks that subscribers expect with LTE, you simply have to place the radio as close to the antenna as possible. The RRU architecture maximizes downlink power and minimizes noise in the network. How you implement fiber to the antenna (FTTA) as part of this upgrade is another key success factor. As a new cabling and powering approach, operators should take steps to simplify the installation.
Standardize your co-siting deployment strategy: The majority of LTE deployments are co-locations with 2G and 3G networks. Operators need to protect their existing investments while upgrading to LTE. We have found that there are methods to standardizing LTE deployments across their many sites that lead to greater success. Standardization techniques include pre-assembly of complete RF path solutions as well as collaborating with network designers, installers and suppliers. Considering alternative implementation strategies on the front-end can result in greater deployment success later.

Be careful with antenna selection: Like in 3G networks, LTE involves the use and re-use of channels and frequencies across multiple cell sectors. Unlike those previous networks, however, LTE works better when signal overlap between sectors is minimized. The important metrics here are sector power ratio and on-horizon suppression, which measure how much power is contained in the desired sector. High performing antennas improve these metrics and overall LTE network performance. This reasoning also applies to antenna selection for metro cell and mini-macro sites.
Limit interference, especially passive intermodulation (PIM): More than earlier wireless generations, LTE network performance is sensitive to noise and interference. Optimizing the signal to noise ratio of the network is critical. Preventing and reducing PIM levels starts with decreasing nonlinearities in the RF path. Nonlinearity in an RF circuit typically occurs at the junction points in the system, where cables, connectors and other equipment meet. Resolving nonlinearity typically means fixing connections throughout the RF path.
CommScope is committed to helping operators meet the LTE deployment challenge and shorten the learning curve on the way. We have plenty of LTE experience in the field to share. We continue to talk with customers about these issues, and CommScope subject matter experts will write more about these areas critical to successful LTE deployment in blog posts throughout the year. Deploying LTE the right way is an ongoing mission for all of us in the wireless industry.
In the meantime, check out this new video that also gives a little overview about deploying LTE the right way.
Will you be at Mobile World Congress 2014? Our RF experts will be there in Hall 2–Stand 2146 and Hall 6–Stand 6106 ready to talk more about LTE. Stop by to continue the conversation and add to the collaboration.