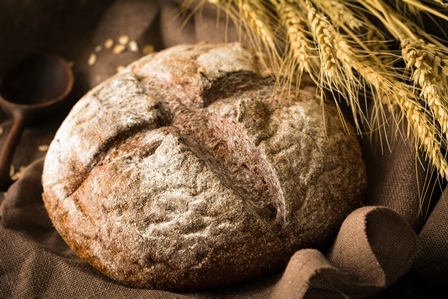 This is the first post in a new blog series based on the updated LTE Best Practices eBook, which is available for download from the CommScope website.
I love bread – all kinds of bread from dark, dense sourdough rye to cloud-in-a-crust French rolls. Part of the pleasure comes from baking at home, allowing the mouth-watering aroma of a fresh-from-the-oven loaf to fill the house. And I get to decide exactly what goes into that loaf. As with many leisure pursuits, there is a risk of becoming too absorbed by the minutiae of the process, but I have a secret that helps me focus more on the result – I use a bread machine to produce several of my favorite varieties.
This bread machine has a secondary role as my standing example of how things were better "in the old days." After some 25 years and thousands of cycles of heat and mechanical motion, even the non-stick coating looks new. Over this time span, a parade of other appliances have come and gone, and failed to leave quite as satisfactory an impression. This is one well-built bread machine.
And this – to segue into the topic of the post – has also been my experience with cellular voice service. At the time when cellular was synonymous with voice calling, both handsets and networks were built and optimized for the purpose of talking and listening. The smartphones we carry in our pockets today are true wonders of connected capability but arguably not the ideal shape and configuration for use as a telephone. While great strides have been taken in technology and network deployment to satiate our appetite for mobile data, voice has received relatively less attention. When network planning must focus on data performance, voice coverage and quality may be reduced.
The upside to this development comes in the form of Voice over LTE (VoLTE). By migrating voice service to LTE, additional spectrum can be carved from 2G/3G and these older technologies eventually retired. Overall spectral efficiency is thereby maximized and end-to-end network operation is simplified. Operators benefit from reduced expenses and opportunities for additional revenue from enhanced services.
Users benefit as well. VoLTE offers better voice quality and wider audio bandwidth, including HD-voice. Connections are made quicker and with greater reliability, and remain robust under poor signal conditions and heavy traffic demand. New features like video calling are also available with similar improvement in quality of service.
With VoLTE support as a standard feature in today's user devices, more operators are deploying the technology. As they do so, they find that optimum VoLTE operation places new demands on how the radio access network should best be planned and equipped. Some key points to consider can be found in the enhanced LTE Best Practices eBook. Get your copy today after a brief registration.
Once again I have a really good telephone in my pocket, along with all the other things it can do. So far though, it can't put those perfect brown, crispy faces on my fresh wheat germ/sesame seed toast like my narrow slot 2-slice toaster from 1987. Maybe somebody will devise an innovative solution for that as well.