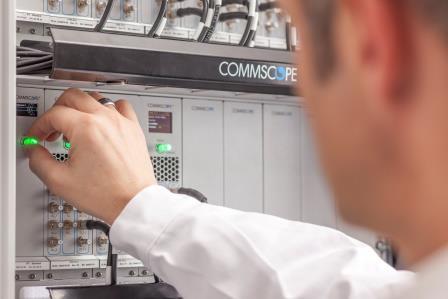 Distributed antenna systems (DAS)
are red hot in the wireless industry. As someone who has been involved in DAS for quite a while, it's exciting to see
projections of DAS growth
starting to come true. There are many drivers behind this trend, but the biggest is data traffic growth. Mobile subscribers simply are using more data services, especially streaming video, from more smartphones and tablets these days. Mobile video already accounts for almost half of mobile data usage with projections suggesting it will continue to rise.
DAS has become a solution not just for wireless coverage but also capacity. But DAS still has its challenges when it comes to deployment. DAS can be an exercise in complexity in every phase of deployment. There is a lack of ready solutions for rack elevation drawings, cabling installation guidance, and other system design elements. Partially due to this design gap, installation still requires an experienced RF engineer. Set-up and commissioning are time intensive phases for troubleshooting mistakes from the installation phase. So is optimization, which in larger venues can include 20-40 sectors with five or six frequency bands. Bottom line is that for a "dumb pipe," as DAS has been called, it can be pretty complicated.
CommScope is doing its part to help solve these problems. We targeted all four deployment phases when developing our ION-U solution. We also have a wealth of experience in DAS and other mobile coverage and capacity solutions to offer. For example, with transportation solutions, the unique challenges of metalized windows and high speeds make bringing wireless services to train systems challenging. We have solutions for this and other unique applications, too.
I talk about all these things in my recent webinar titled "Venues and DAS" (access the replay). If you listen to it, stick around for the Q&A session towards the end. I touch on my biggest piece of advice for those interested in deploying a neutral host DAS. In short, that advice is "plan ahead." Check out the webinar for more information or leave a comment if you have a question.