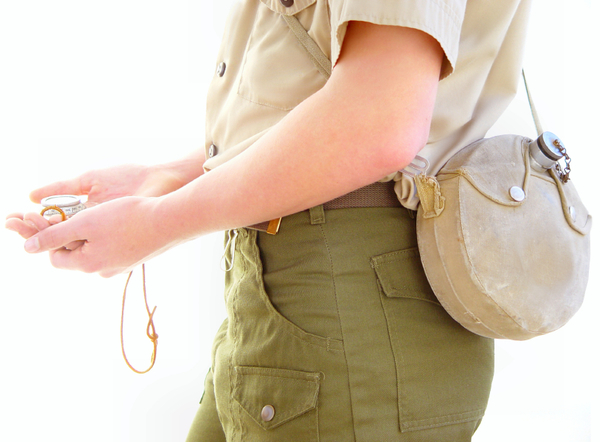 As you may or may not know, the motto of the Boy Scouts of America is "Be Prepared." I think about this because I wonder how prepared businesses are in the event of a power outage. It didn't use to be a big deal. It was fun as a kid when we lost power. We'd lurk around with flashlights (my green Boy Scout flashlight with the 90-degree head) and amuse ourselves. A lot has changed since then.
Today, you never know when you are going to lose power and what might cause it. Not too long ago, I was visiting our office in Richardson, Texas and was listening to the morning news when I heard that there may be rolling brownouts or blackouts because of the recent polar vortex. The polar what? Three months ago I had never heard of the polar vortex, yet here we were with this natural phenomenon causing record cold temperatures throughout the south.
What does this have to do with rolling brownouts or blackouts? People in Texas are not used to being colder than Alaska, and many people were supplementing their heat with portable heaters. These portable heaters were causing record electricity consumption. It was suspected that power plants would not be able to supply enough power to meet demand. Once the utility supplier hits the limit, new demands for a critical facility, like a hospital, will not be met unless there are rolling brownouts or blackouts. Those businesses that aren't prepared when a rolling brownout or blackout comes through are plain out of luck. When you suffer a blackout you lose three things: power, business and revenue.
We have been experiencing an abnormally high amount of snowfall in the Northeast US this year. I sat out on my back porch (snow free) after the Super Bowl on Sunday night. Monday morning brought us eight to 12 inches of snow. This was the light fluffy stuff and fairly easy to shovel. It was a different story when the next storm dropped two to three inches of the heavy wet stuff. This was then followed up by freezing rain.
In the Northeast, freezing rain is usually followed by downed trees and power lines. This is exactly what happened in Pennsylvania. On the news, the governor of Pennsylvania said the effect of the snow/ice storm in southeast Pennsylvania, which brought down trees, was worst than Hurricane Sandy that hit the east coast in 2012. The loss of power during Sandy was more bearable because it occurred in warm weather whereas the loss of power in the Northeast in February brings with it the added burden of cold weather, closed businesses and people displacement.
You never know when you are going to lose power, and what might cause it. So, you need to ask yourself if you are prepared. Are you prepared to lose power, business and revenue? Are you prepared to protect your people, assets and revenue stream? A reliable backup power solution can help. Businesses with a continuity solution based upon hydrogen fuel cells likely won't miss a beat. And you can feel good that you are doing your part for the environment with this quiet, pollutant-free solution.
If you have any questions about hydrogen fuel cell back-up power solutions, leave a comment below and I will be sure to answer you.