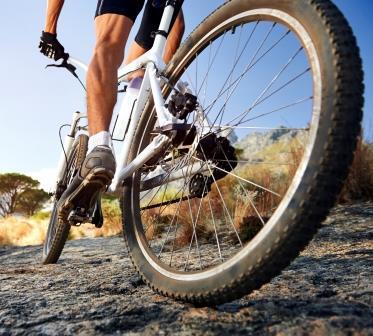 Spring weather has finally arrived here in the Northern US. On a recent warm Saturday morning, I found myself at a bicycle shop contemplating the purchase of a new bike for the summer ahead. I was amazed to find so many new types of bicycles available. There are mountain bikes, fat bikes, road bikes, adventure bikes and cruisers. Not only could any of these machines move me from point A to B, but I could pick a type that would do so with the most efficiency and comfort for the conditions I ride in.
This diversity of options is similar to the many considerations we have when implementing fiber to the antenna (FTTA) solutions for LTE. FTTA is one of the most efficient ways to implement LTE. In this architecture, remote radio units are mounted at the top of the tower, or in the case of rooftop deployments, as close to the antenna as possible. In either scenario, electrical and fiber connections are required to power the radio and give it a signal path.
The connections can be made with discrete power and fiber cables or with one of many different hybrid cable solutions. The latter provides benefits of a smaller, cleaner footprint with greater ruggedness and increased flexibility to accommodate future changes. Among these are many other choices in equipment and installation practices that will influence capital expenditures and system performance.
To learn more about some of the choices and the best practices for FTTA equipment selection and installation, check out CommScope's LTE Best Practices ebook. Access the digital or app version today, for free, after a brief registration.
As for my Saturday afternoons this summer, I'll be enjoying them by pedaling my new adventure bike way out in the country. It was the best bike design for old broken pavement and the dirt roads where I ride. A little guidance from the bicycle shop owner helped me make my decision. I hope our LTE Best Practices ebook can do the same thing for you with FTTA.
Any FTTA questions? Leave me a comment below, and I'll reply.