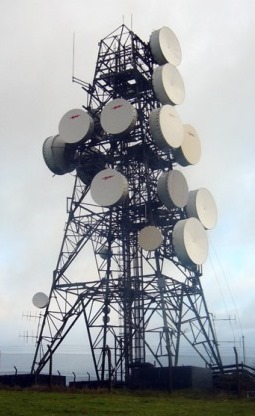 If you follow our blog, you may already know about the
online training course
for microwave radio technicians, field engineers and site installers. The
Microwave Radio Antenna Link Fundamentals
course covers the fundamentals of
microwave transmission
, the most commonly used method for
backhauling
to the core network from
wireless cell sites
.
Using a "go at your own pace" format, the
Microwave Fundamentals course
includes a
wealth of knowledge
about microwave transmission theory, application, microwave antenna selection and systems installation. Successful completion leads to a
CommScope Infrastructure Academy certification
that is valid for three years. This certification is a great way to
validate fundamental knowledge
in microwave communications and gain a competitive advantage.
Derren Oliver and I have shared samples of the course content in blog posts since the course was launched. The "Back to Basics in Microwave Systems" blog series touched on much of the subject matter from the course:
Although some of the blogs were somewhat tech-heavy, we wanted to provide you with some of the main content from the course. Of course, there is much more to gain by participating and completing the online class.
This is the end of the blog series; however, you can sign up for the course if you want to learn more. If you have a suggestion for other blog topics related to microwave antenna systems, let me know in the comment section below. We want to offer as much useful information as we can.