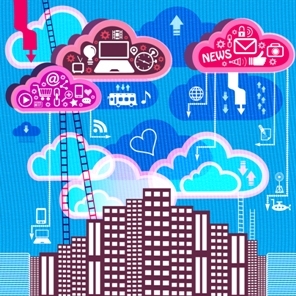 People in Asia are moving in a big way—they are flocking to cities. Within the next 15 years, about 800 million people in China and 250 million in India will move into cities, according to the 2012 United Nations Development Program and a 2010 McKinsey Global Institute report. Combined, this is about three to four times the current population of the United States.
As cities grow, they become denser and consume more energy. Therefore, the principal concerns for each city will be how it can effectively manage space and optimize energy use.
Buildings are the defining characteristic of a city. For a city to get smarter in handling space and energy, its buildings must become more intelligent. Think of buildings as the muscles within the body of a city; the body needs toned muscles to operate efficiently. It is within buildings where businesses mostly operate and are connected (wired or wirelessly) throughout the world. How do we make buildings smart enough to be aware of the energy being consumed, instantly detect where in the building a connectivity failure has occurred, and whether the space in the building is being used efficiently?
As the saying goes, "If you can't measure it then you can't manage it." The first step in making a building smarter is to architect a common structured wired and wireless infrastructure that seamlessly collects connectivity, space and energy data through sensors or devices. However, simply connecting is not necessarily communicating.
Billions of devices will become part of the Internet of Things; a recent report in Wired magazine estimates there will be one trillion networked devices by 2025. They all connect to the internet but are often not able to communicate directly with each other because there is no common communications protocol or language for the various devices in a building. This lack of communication means that buildings are not as smart as they could be; they are often not able to optimize space, quickly identify connectivity failure or effectively minimize energy consumption.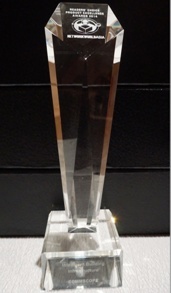 A common architecture and global standards is needed for communication between devices in a building to make a building truly "intelligent." Standards are progressing with the AllSeen Alliance and the Industrial Internet Consortium, two of the larger groups working on the endeavor. Devices that speak the same language can aggregate real time data about their immediate environment. This data can be fed into cloud-based analytic engines to help refine the action of the various active systems in a building with respect to how well a space is being used and how much energy is being consumed.
The myriad of fast-growing Asian cities desperately need buildings that are intelligent. It is interesting to note that the "Intelligent Building" genre is increasingly being recognized; CommScope has recently been chosen by the readers of Networks Asia and NetworkWorld Asia for the 2014 Readers' Choice Product Excellence Award in the Intelligent Building Infrastructure category. This is CommScope's second win in the same award category, thanks to the strength of our growing intelligent building solutions - specifically Redwood and imVision - which help manage an intelligent building infrastructure.