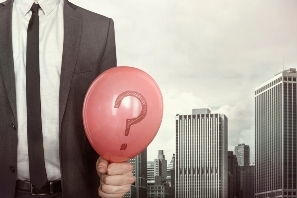 Today's working environment is very different from that of even just a decade ago. Equipped with smartphones, tablets and laptops, office workers today work in flexible, fast changing teams. They are connected as never before, with many working with cloud based applications and collaborative tools that demand always-on wireless connectivity. And they want workspaces that are equally adaptive, and fit around their changing needs.
Managers want an environment that enables teams to work together effectively the same way whether at home, in a cafe, off-site or wherever in the office they find themselves. And they also want workspaces that are energy and resource efficient as well.
All this can be a real challenge for facilities managers. They are faced with the need to adapt buildings that are in many cases decades old to the connected working practices and energy efficient demands of today.
Leveraging the latest building technologies
Connected and efficient buildings, or intelligent buildings, exploit the latest technologies to interconnect people, information and devices in a way that drives greater productivity and efficiency.
By replacing a building device-centric approach with an application-centric approach, connected and efficient buildings address the need for greater efficiency and improved space utilization, as well as the needs of companies for more flexible, connected and efficient workspaces, thus satisfying the needs of facility and IT managers, as well as corporate real estate teams.
At the heart of the connected and efficient building is a common infrastructure that can combine power and data to the end device. Multiple building systems can be integrated over a common physical infrastructure, increasing operational efficiency as well as flexibility. Automated Infrastructure Management systems can provide additional visibility and control over this infrastructure, making troubleshooting and conducting moves, additions and changes easier, more efficient and more accurate.
A cohesive, dynamic foundation
Once in place, this infrastructure provides a flexible and intelligent pipeline to handle changes, growth and upgrades cost-effectively and well into the future. The collective benefit of these technologies is a cohesive, dynamic foundation that easily adapts to new technologies, changes in the workforce, and evolving workplace designs.
Building efficiency can be further increased through provisioning services based on occupancy. A granular network of occupancy sensors built into the fabric of a building allows for intelligent automation of HVAC, lighting and other building systems to reflect accurately the real-time use of each section and room within a building, further driving down costs.
Such sensors also provide data for analytics, enabling building managers to make informed decisions about the utilization of their real estate, and how best to allocate space based on usage.
Finally, connected and efficient buildings need to enable wireless connectivity throughout the building, whether it's for high speed Wi-Fi or mobile network services. Wi-Fi speeds are increasing at such a rate that building horizontal infrastructure is required at multi gigabit rates to provide suitable capacity to meet typical future workplace demands. Likewise, as mobile technologies continue to move towards 4G/LTE and beyond, intelligent buildings will also need to provide coverage and capacity for the latest technologies.
With connected and efficient buildings, emerging technologies can be leveraged to future proof investments to serve a fast evolving, agile workforce. For companies, it brings greater flexibility and efficiency. For buildings management, it allows truly informed long term real estate planning and greatly improved ROI.
To learn more about intelligent buildings, please register here to download the ultimate guide to "The Connected and Efficient Building." If you have any questions, leave a comment below and I will be sure to respond.