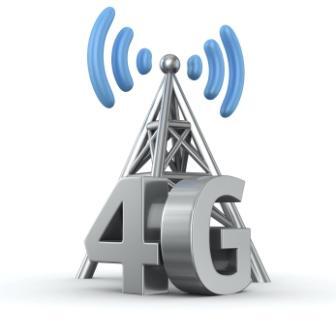 This post is adapted from
a blog post that originally appeared on the TeleTalk blog
on ETTelecom.com.
Even though it is the second largest telecommunications market in the world with over 800 million mobile subscribers, India's wireless technologies are still evolving. India has transitioned from 2G voice-led services to 3G data-enabled services over the past five to seven years. The arrival of 3G opened new revenue opportunities for telecom operators that were faced with falling ARPUs, but also brought on new challenges such as providing greater quality of service and managing and increasing their infrastructure to support demand.
India is now in another transitioning phase where telecom operators are preparing for the 4G LTE network, the next evolution of data services. While some telecom operators in India are already in the midst of deploying the 4G infrastructure, others, with recently acquired spectrum, are just starting out. At the same time, consumers are also excitedly awaiting the launch of 4G in anticipation of access to better data services.
Why will 4G LTE grow in India?
Since the introduction of 3G services, Indian consumers have demanded greater mobile internet speeds and improved connectivity. With 59 percent of Indians already using their mobile phones to surf the internet and India expecting to have 185 million mobile internet users by June 2014, the demand for high speed mobile internet will only accelerate.
In tandem with this, India witnessed a166.8% growth in the last quarter of 2013, making it the fastest growing smartphone market in the world, according to Gartner. With the proliferation of smartphones, greater accessibility to 3G and 4G network enabled phones will only propel the demand for data, driving content providers to put more content on the market and in higher quality formats that require even more bandwidth to deliver.
As consumers continue to demand better services and network connections and telecom operators work to improve and expand their network reach across the country, the demand for 4G networks is only going to increase.
What's the implication for telecom operators?
One of the most compelling reasons to deploy 4G LTE is new revenue opportunities for Indian telecom operators. According to reports, on average, 20 percent of telecom operators' revenue comes from non-voice services--essentially data and SMS--double of what was reported in 2009. The potential for revenue generation from data is enormous for Indian operators. According to analyst estimates, in markets like Europe and the US, data contributes to as much as 50-60 percent to telecom operators revenues. Operators will need to position themselves as providers of value added services. Services such as VoLTE (voice over LTE), and integrating OTT (over-the-top) messaging/value added services will trigger the quest for new business models.
However, with greater competition and number portability, 4G will bring relief to only those telecom operators that can provide seamless network connections to subscribers. As the demand for data grows and consumers become impatient with network errors, operator networks are under pressure to deliver the required capacity. The arrival of 4G means that operators need to pay close attention to their backend infrastructure—from reducing interference to maximizing data throughput in existing cell sites and backhaul capabilities.
Backhaul is a significant consideration in accomplishing successful LTE rollouts. Increasing backhaul throughput is essential to prevent it from becoming the limiting factor for overall network capacity.
Also, as cell site acquisition continues to be a key issue with operators with stricter government regulations and expensive real estate prices, there is a growing need for operators to maximize real estate profitability. Integrating and deploying techniques such as sector sculpting can help operators experience greater flexibility and scalability.
Another decision operators will need to take while rolling out 4G is deciding which division duplex to use – Frequency Division Duplex (FDD) or Time Division Duplex (TDD) and in what frequency band. With multiple bands (900, 1800, 2100 and 2300 MHz) and multiple technology choices (3G in 900 and 2100 MHz bands; LTE in 1800 and 2300 MHz bands; and 700 MHz possibly coming soon) it becomes critical for operators to have a clear RAN strategy upfront. As most radio electronics vendors are claiming to support multiple technologies on single radio unit, it is all the more important to have a clear RF path architecture before overall RAN modernization is planned.