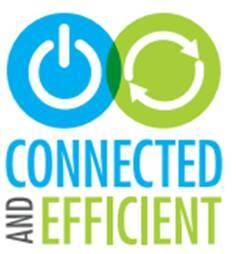 Although the major impact of the Internet of Things (IoT) may be three-to-five years away, the technology is gathering speed as an influential business disrupter. It is already transforming the way buildings are maintained and offices managed, as well as impacting the way employees perform in the workplace.
Its advent is making wired, Wi-Fi and indoor mobile connectivity essential for any competitive workplace.
IoT connects physical objects embedded with sensors, software and connectivity to the Internet. It makes possible collection and analysis of huge amounts of data about not only the physical environment, but about how humans are interacting within it. Applying intelligent analytics provides data that is actionable, allowing managers to make better informed decisions.
The main principles of IoT are: a continuous collecting of information from objects; aggregation of data points for analysis; and the use of this data to better understand the environment.
For a facility operator, collecting and applying intelligence to building-wide sensor data can help simplify and streamline building maintenance. Applied using occupancy sensors, it can also help cut building OPEX, curtailing energy and HVAC use only to those areas that require it, and using advanced scheduling and predictive analytics to lower maintenance costs.
Sensor based IoT is already being adopted by a number of companies to transform their office management.
Offices that have adopted IoT can respond to changes in the office rather than adhere to a fixed schedule. For example, a company will now empty bins only in spaces that have been occupied or refill coffee, ink, soap and toiletries only when needed. Lighting, heating and ventilation bills have all been reduced by changing office workplace practices and habits through smartphone and tablet dashboards driven with office IoT data. Offices adopting IoT based management are providing cleaner, more pleasant places to work, as well as cheaper and easier to run. Businesses will increasingly see IoT enabled workplaces, and their associated lower cost of operation, as a prerequisite in a competitive facility.
IoT will also become more embedded into employees' lives. Their smartphones will connect them continuously to their smart homes, connected cars, intelligent transport updates, as well as providing them with updates on their children's or dependants' welfare.
All of this -- infrastructure operations, office management, and employees' lifestyle -- will make building-wide connectivity ever more important as the IoT assumes as major a role in business and everyday life as the internet already occupies. For facility operators, the IoT makes high quality, seamless connectivity across wired, Wi-Fi and indoor mobile even more a key aspect of their competitive advantage.