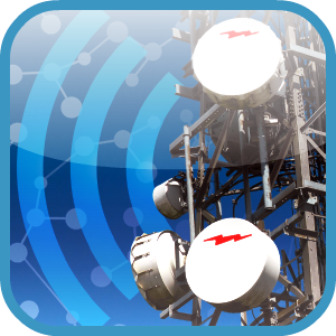 Technology is allowing wireless backhaul to maintain its position as a competitive alternative to fiber in mobile radio access networks (RANs). Short deployment times, reliability and flexibility are now complemented by spectrum efficiency improvements and the introduction of scalable IP/Ethernet radio, adaptive modulation and cross-polar interference cancellers. Additional frequency spectrum in the millimeter wave bands is also available. This enables short range multi-gigabit transmission from wider channels using robust low-level modulations.
The associated antenna systems are also undergoing significant evolution. Engineers have made important developments benefiting the operators. These improvements enable them to manage valuable spectrum more efficiently by achieving higher system capacity, greater reliability and reduced capital and operational costs.
With all this, it is no surprise that a deep understanding of all things microwave backhaul from an infrastructure perspective is vital. The CommScope Infrastructure Academy's SP6180 Microwave Radio Antenna Site Planning course helps keep the industry abreast of the continuing improvements in backhaul antenna systems, technology and fundamentals.
It is important to understand the technology behind the enhancements that are contributing to the economic and performance viability of advanced wireless backhaul networks today and into the foreseeable future.
Antenna technology has evolved, providing solutions compatible with the next generation of backhaul radios while ensuring lower total cost of ownership. Specifically, new designs have addressed the requirements for:
Reducing antenna associated tower leasing costs
Reducing transportation footprint
Tailoring interfaces to customer radios
The SP6180 Microwave Radio Antenna Site Planning course looks at microwave theory, choice of radio and towers, selecting the right antenna and their effect on network performance, transmission of signals and path planning steps; which includes investigating any potential problems with terrain, geographical and manmade features.
Isn't it time you learn proper planning for successful microwave backhaul deployment?