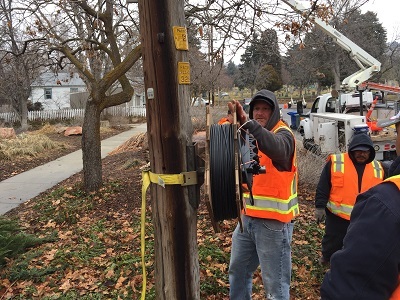 It's no secret that rural fiber deployment has always been tough. It's the age-old equation: not a lot of people=higher cost to connect. There is no question that demand is there; however, what's a carrier to do?
For one, they need to be willing to invest in the time and money it takes to deliver the services. The "big guys" usually have both, but don't want to take the leap because the return on investment is not there. That means the smaller telecommunications companies that normally can't compete with the larger ones now have an opportunity to swoop in and save the day.
CLICK TO TWEET: Rural deployment doesn't have to be expensive or time-consuming.
That's what happened to one smaller telco in the U.S. Not only did it find a pocket available, but it also discovered a new layout with CommScope's fiber indexing solution. Fiber indexing takes the best parts of star and daisy-chain architectures, and speeds up deployment with a no-splice connectorization. Technicians can deploy the fiber easily with little training, saving telcos on labor costs. Learn more about this about this great project – and the other solutions used – in our latest FTTX Case Study series chapter.
It's time that the age-old equation becomes a thing of the past. Rural deployment doesn't have to be expensive or time-consuming. We'd also love to hear your story. What kind of deployments are you working on?