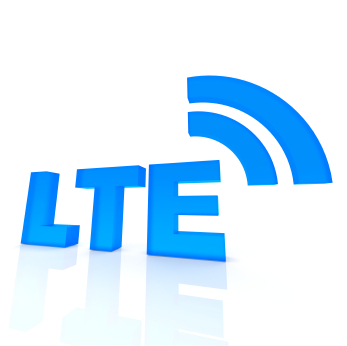 The continued implementation of LTE and the ongoing data boom mean that most wireless operators are focused on modernizing and enhancing the capacity of their networks with the most efficient architectures and equipment. Increasing network capacity also intensifies their focus on metrocells and indoor coverage. With that said, here's what I see as the major trends in wireless infrastructure for 2014.
Everything LTE
As the world's population begins to access the Internet at the speeds available on LTE, there will be no turning back. Operators will be forced to quickly update and fortify their networks. Operators must ensure that their network evolution is well architected and accurately implemented to provide the exceptional experience that is 4G LTE to their customers.
Forward-looking operators who are not deploying LTE yet will use 2014 to update their network equipment and architecture, preparing their networks for the arrival of 4G. Central to this preparation will be shifting to a remote radio architecture that will put much of the radio function on the top of the tower. Advanced multiband and multi-technology antennas will be connected to the radio heads, improving performance and increasing power efficiency while servicing 2G, 3G and 4G simultaneously.
Implementing such technologies is a sound investment for improving operating expense in all of its forms, from energy efficiency to maintenance, while improving reliability and preparing for an LTE rollout.
Bigger focus on small cells
Wireless operators will continue to increase their focus on "small cells" in 2014. This term is defined as everything that is not the macro cell. We further break it down into the metro (or micro) and indoor layers of the network. These layers are designed to significantly increase capacity by moving closer to the mobile device, working in conjunction with rather than in competition to sector splitting on the macro layer. Operators will continue exploring how to most efficiently deploy and integrate small cells in more buildings and urban centers where increased use is dramatically slowing the network. With the proliferation of data intensive devices like smartphones and tablets, focusing on how to offload traffic from the macro site will become increasingly important.
Inside becomes the new outside
The increased focus on indoor coverage may ultimately compel operators to trial a whole new approach to their network, which I call the "inside-out approach." Historically, operators deployed wide area macro sites and eventually worked their way indoors on an ad-hoc basis, starting with the most heavily used areas such as airports and arenas. With the recognition that more than 70 percent of mobile sessions occur indoors, operators will take a fresh look at how best to architect their networks. The inside-out approach will likely start in the heavy traffic areas indoors, where the exception rather than the rule is being on the macro network. The first trials of using indoor sites to cover outdoor areas as part of an inside-out architecture could occur in a large city in 2014.
That's what I see for 2014. What are you seeing?