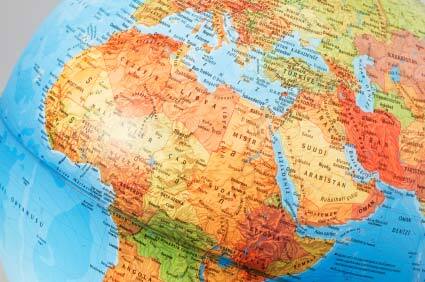 CommScope has marketed its Andrew wireless solutions portfolio in the
Middle East and Africa
region for a number of years. Most recently, it
announced
the Andrew SiteRise pre-assembled
tower top solution
for remote radio unit deployments with international communications company
Ooredoo
, formerly Qtel Group. To see what else is new, let's hear from
Vick Mamlouk
, vice president of wireless sales for Middle East and Africa, about how the
wireless marketplace is evolving
in his region.
Bill Walter (BW): What is the current state of wireless networks in the Middle East and Africa?
Vick Mamlouk (VM): I divide this broad and heterogeneous region into three sub-regions:
Countries with advanced wireless communication networks, which are in various stages of upgrading to add LTE. These countries, such as the United Arab Emirates, Saudi Arabia, Qatar, Oman, and South Africa, tend to have more advanced network implementations although not all LTE upgrades are completed yet. For some, data throughput can still be relatively low.
Countries with mid-range wireless networks, meaning they have mature networks for 2G and 3G but no licenses issued yet for LTE, which includes countries such as Egypt, Tunisia, Morocco, Nigeria and Ghana.
Countries with less developed wireless networks who have not issued 3G licenses and who mainly offer voice services with data supported only by HSPA+. These networks are in Iraq, Algeria, Pakistan, Congo and many other African countries.
BW: Where do you see the wireless industry heading in the next few years in these regions?
VM: There is still huge potential for growth as data is still in the infancy stage, and the network or fiber backbone is not updated or utilized in many parts of the region. Also, smartphones are still expensive in some of developing countries, so their impact has not been realized yet. More education about internet access is needed to make usage more friendly for customers. The governments and service providers with the slowest networks must improve access speeds to encourage adoption and use.
BW: What should operators be doing now to be ready for the future?
VM: Many operators are behind in trying to adjust the expectations of their shareholders as large investments are needed to upgrade their networks. On top of that, in some countries, there is a lack of government support in issuing 3G licenses or giving clear direction for the frequencies and technologies for LTE. For these reasons, the network providers are not upgrading their networks fast enough while waiting for resolution to some of these issues.
BW: What excites you about serving customers in these regions?
VM: I enjoy educating about network modernization techniques and doing long term planning for the networks to be more ready for customers' future requirements. The region still has the least amount of broadband networks and the lowest internet usage. We still have a lot of work ahead to make it happen.
BW: What is one of the challenges of serving customers in this region?
VM: There are never ending changes in the Middle East and Africa. Geopolitical situations can be very difficult to adapt to, affecting our ability to travel to visit our customers and help deploy networks. These changes also impact the investment community, which is an important part of what the region needs to meet our ever growing customer requirements. These challenges also point to tremendous future opportunities for wireless to play a greater role in the progress and development of these nation's economies and the lives of people in the region. And that is exciting for the CommScope team that I work with.