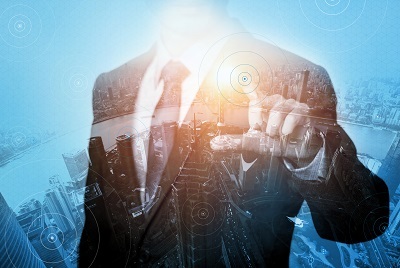 If you are a subscriber to broadband cable services, it is likely that your subscription is dramatically different than it was years ago. The basic cable TV of yesteryear has significantly evolved because of the many new and emerging services offered today over cable, including:
Broadcast and Cloud-based Video
High-speed internet
Over-the-top (OTT) services
Wi-Fi hot spot connectivity
Internet of Things (IoT)
Broadband cable providers are also known as multiple system operators (MSOs) because of the multiple local systems they operate. MSOs and individual operators continue to provide content to residential subscribers, but have also branched out and enhanced their data delivery networks to support different customers. So, what does the future hold for MSOs? They understand and recognize new potential revenue streams and will continue to keep customers (residential and business) connected with an ever-evolving hybrid fiber-coax (HFC) network.
Business Services
MSOs will continue to expand in the business services arena. Growth in residential video and data is challenging because of slow housing starts and competitive providers (i.e., OTT, satellite provides and telcos). To grow, MSOs continue to bolster their networks by deploying fiber to serve businesses with symmetrical services. Traditionally, MSOs have served small businesses like home offices and strip malls. With their continued fiber push (fiber-to-the-building and fiber-to-the-premises) and the evolution of their networks, they will look to target medium to larger business.
Improved Residential Services
One MSO recently claimed that over the past 15 years, they increased data speeds 14 times. This need for speed is because of increased bandwidth demands put upon MSO networks by their subscribers. Speeds have increased and some MSOs are already offering gigabit tiers of service. If you don't have access to these speeds yet, there are a couple reasons you shouldn't worry. First, the upgrades are coming. Second, you shouldn't worry because in most cases, the subscriber need for speed is actually quite a bit lower than the available peak network speed, even today. The vast majority of subscribers do not require top tier speeds, and likely will not in the near future. That doesn't mean speeds do not need to improve. MSOs will continue to experience increasing upstream demand from subscribers, because of technologies like the IoT. Facetime and streaming security footage to a device is putting the upstream demand on notice. MSOs will likely meet this demand by deploying DOCSIS 3.1, providing gigabit downstream and hundreds of megabits upstream currently. As more technology is deployed into the network with DOCSIS 3.1 and Full-Duplex DOCSIS, we should see the first deployment of 5-10 gigabit symmetrical services in just a few years.
MSOs will also continue to subdivide optical nodes to serve fewer homes with better services. This approach necessitates pushing fiber deeper into the network, and allows the removal of active devices and amplifiers to a home. Node splitting will provide higher data speeds and reduce distortion, thus increasing the quality of service to the residential customers.
Wi-Fi
"Cord cutting" is a symptom of our mobile society and a cause of declining revenues for MSOs. One way they will look to retain subscribers is deploying more Wi-Fi hotspots throughout their footprint. How many times have you traveled looking for a free Wi-Fi connection? Now, you can connect to an MSO's Wi-Fi hotspot as long as you are already a customer. All you have to do is check an app on your smartphone or tablet and find the nearest Wi-Fi hotspot. While continuing to connect subscribers to their Wi-Fi networks, MSOs will also look to deploy small cell or 5G radios into their networks. HFC networks are ideally suited to provide mobility backhaul and power for an additional revenue stream.
Evolve the HFC Network
MSOs have deployed millions of miles of coax in their networks, and are capable of matching services and speeds with fiber using HFC architecture. While many see the benefits to deploying fiber-to-the-home, HFC remains a reliable and cost effective option. Yes, MSOs will deploy more fiber in a greenfield area; however, MSOs have the capacity to meet customers' needs for quite a while with HFC in brownfield areas. Strategic upgrades that push fiber deeper toward the subscriber will enable the MSO community to operate competitive and cost effective networks for years to come, all the while setting the table for an easy and eventual transition to FTTx when you, the subscriber, demand it.