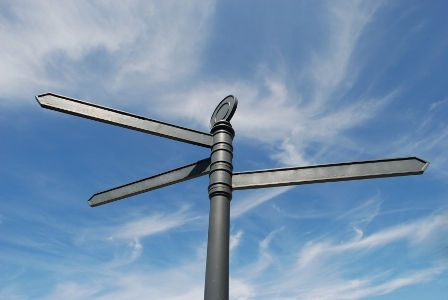 Cable television and residential broadband network operators are wrestling today with a key challenge-how best to transition to the next generation of technology. Before we dive into that issue here, it may be helpful to address some of the acronyms you're about to see and what they mean.
First, CCAP (converged cable access platform) is designed to help cable operators who are seeking a cost-effective strategy for migrating from conventional MPEG-based video delivery to IP (Internet Protocol) video transport with the ability to combine data and video delivery. Next, CMTS (cable modem termination system) is piece of headend equipment used to provide high speed data services, such as cable Internet or voice over IP to cable subscribers. Edge QAM (quadrature amplitude modulation) is the format by which digital cable channels are encoded and transmitted via cable television providers. Finally, PON (passive optical network) is a telecommunications network that uses point-to-multipoint fiber-to-the-premises in which unpowered optical splitters are used to enable a single optical fiber to serve multiple premises.
Today's CCAP strategy calls for an all modular approach to creating convergence. Most operators are either entering the CCAP arena from the CMTS side of the spectrum or from Edge QAM side. There are many opportunities for CMTS vendors to build boxes allowing for Edge QAMs to fit and the opposite is true as well-Edge QAM vendors building the CMTS portion into their products.
ARRIS and Cisco have established themselves as leaders in the North American and European CMTS markets. The challenge for these companies is to migrate their current CMTS customers on to a CCAP-ready chassis. CommScope and Harmonic have established themselves as leaders in the Edge QAM market. The challenge is to complete the CMTS offering within the CCAP chassis.
When operators are ready to look for more than eight-bonded or non-bonded downstream DOCSIS (data over cable service interface specification) channels per serving group or node, the density of a CCAP chassis makes more sense. As we head in that direction, operators will make the switch from a CMTS chassis to a CCAP chassis. And let's be honest, this will not happen on day one. As video growth traverses from current MPEG to IP, it will be an evolution to that point.
It is because of this that many analysts are predicting CCAP hardware will offer between four and six times the density of a typical CMTS platform, providing downstream capacity of more than 150 gigabits per second. In other words, operators will outgrow current CMTS platforms in the near future.
Let's take a look at the Edge QAM end of the spectrum. Current QAM requirements are approximately 28 QAMs per service group or node. This number will increase within the next three years. Today's dense Edge QAM chassis easily handles that amount and will be able to handle any future growth trajectory.
That's why CommScope believes the current CCAP chassis should begin with a dense Edge QAM with redundancy, a CMTS for upstream and PON technology for the evolution to IP or for distributed access architecture. In my next blog, I'll cover the evolution to the next generation networks and how CCAP is poised to play an important role in that deployment.
Until then, where are you in your CCAP plans?