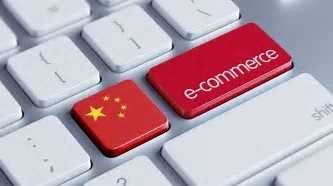 Mark this this date down in your calendar – November 11, 2017. This is Singles' Day, better known in China as "Double 11 Shopping Day," and is the biggest e-commerce event in China, or rather for the world. Singles' Day started as an obscure "anti-Valentine's Day" celebration for singles in China back in the 1990s; however, it spawned into the world's biggest online shopping day as Alibaba spotted a commercial opportunity on Singles' Day in 2009.
Last year, Alibaba smashed its Singles' Day shopping record by clocking growth of more than 32 percent. Taobao, the biggest online shopping marketplace in China, operated by Alibaba, recorded 1 billion RMB gross merchandise volume in a mere 52 seconds.
Demand for bandwidth is growing exponentially
Mobile e-commerce transactions have been a major driver of China's online sales boom. At least 90 percent of online shoppers in China had used their smartphone at least once to make a transaction.
Throughout the 24-hour of insane shopping on Singles' Day, the smartphones were working relentlessly; people used WeChat to share information about their purchases, booked taxis via Didi app, and performed searches on Baidu. These mobile activities require a lot of data, and is another example of how people in China are devouring information every minute of the day. The amount of data being consumed at home, in business and 'on the go' is growing rapidly, and users expect fast and reliable connectivity anytime, anywhere, and on their choice of device.
As we examine the exponential growth of bandwidth demands, several growing trends in China in fact have dictated a need for higher bandwidth to support faster connectivity and reduced latency.
Key trend 1 – China's demand for bandwidth is rising quickly
The internet in China is becoming a busy place and a lot happens in just one internet minute.
Whether it's catching a taxi using Didi at 20,000 bookings per minute, or making online payments using Alipay at 122,000 transactions per minute, or even searching the internet using Baidu at 4.2 million queries per minute; so much happens every 60 seconds.
Key trend 2 – Increasing population growth
Cities across China have experienced an explosion in population growth in the last 30 years. Cities such as Shenzhen and Yiwu have experienced over 1000 percent growth as governments develop 'mega cities'.
This rapid expansion requires increased fiber coverage and speed for both wired and wireless networks, to enable users to benefit from today's internet. China is truly embracing the advantages of a connected society with over 373 million rural Chinese having used mobile banking applications to pay their bills in 2016.
Key trend 3 – Millennials are driving the change in tomorrow's networks
With close to 1.3 billion mobile users and 700 million internet users, China is a market of huge and fast growing data consumption.
According to CommScope research, 91 percent of Shanghai millennials who own a smartphone admit they could not go a day without it, while 21 percent are spending more than two hours a day streaming content like online videos. Whether it's shopping with Alibaba, talking with friends on WeChat or watching the latest television program, it's all about instant access to data.
Key trend 4 – The rise of applications requiring low latency
In today's information age, the expectation is that data will be close to instantaneous. Networks must be engineered to minimize delay (latency) and they must be capable of migrating to higher speeds quickly and cost effectively.
Artificial intelligence is one rapidly growing area that requires minimized latency and higher speeds to enable 'mission critical' applications. Internet giant Baidu is one of the first major tech companies in China to embrace artificial intelligence and machine learning as it tested autonomous vehicles in Beijing.
Delivering higher bandwidths and speeds of the future
These trends are not just happening in China. The global demand for data is growing exponentially as users embrace the convenience and on demand connectivity that the internet delivers. As a result, data centre traffic is expected to triple over the next five years, requiring faster, more agile, and higher density capabilities.
This exponential increase in worldwide demand raises a key question; will we have the capacity and capability to deliver the required bandwidth and speeds of the future?
Anticipating this year's Singles' Day, there will be no tolerance for a slow network performance (low bandwidth) to prevent Taobao from setting yet another 60 seconds' sales volume record.